Cabin Air Filter for Acura Honda
| | |
| --- | --- |
| Brand/Part #: | Aftermarket Products CF016P |
| Location: | South El Monte, California, US |
| Ship To Locations: | US - FREE SHIPPING |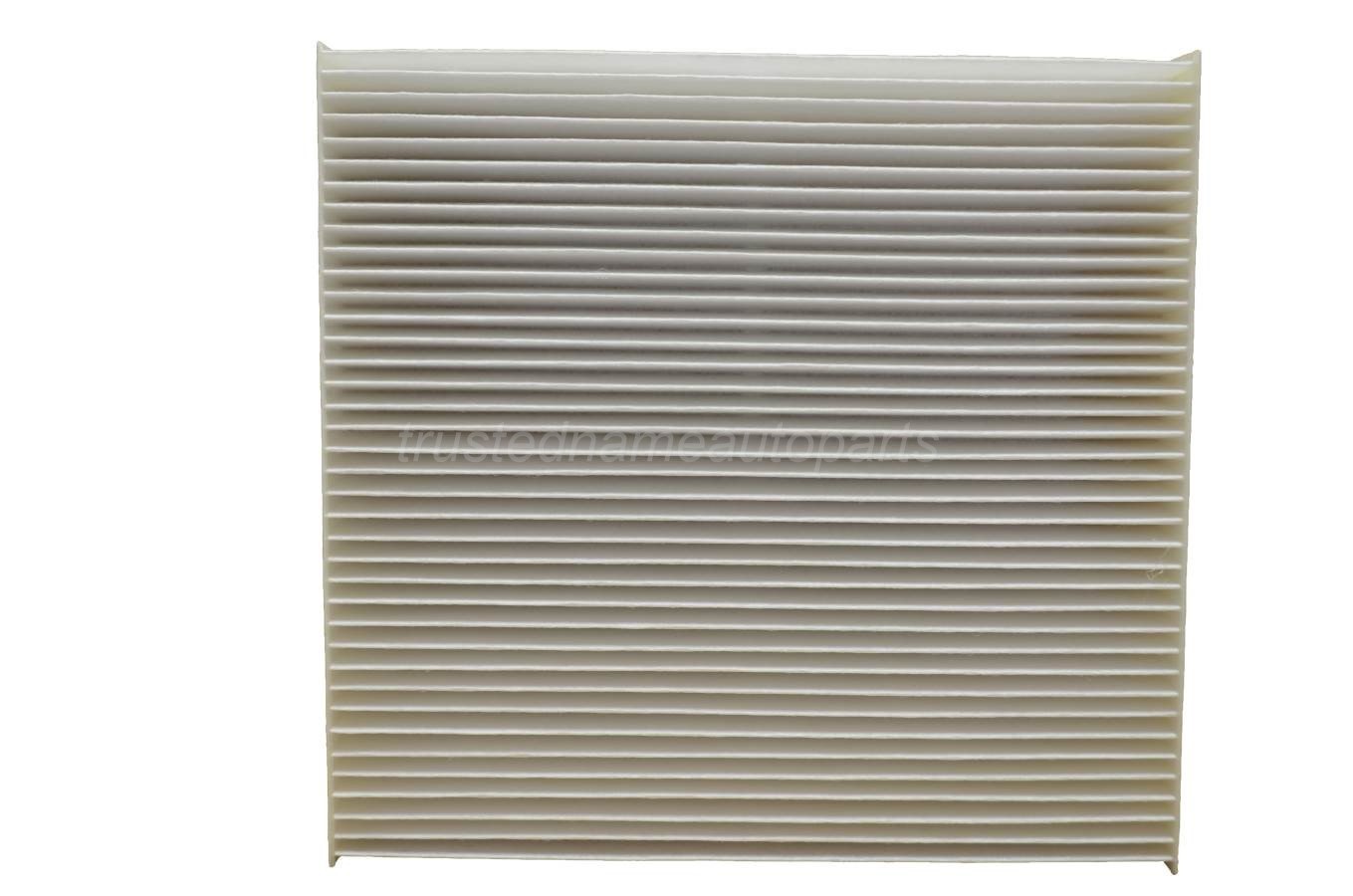 Brand New
Cabin Air Filter for Acura Honda
Please see Pictures & Compatibility "NOTES" to ensure correct Purchase.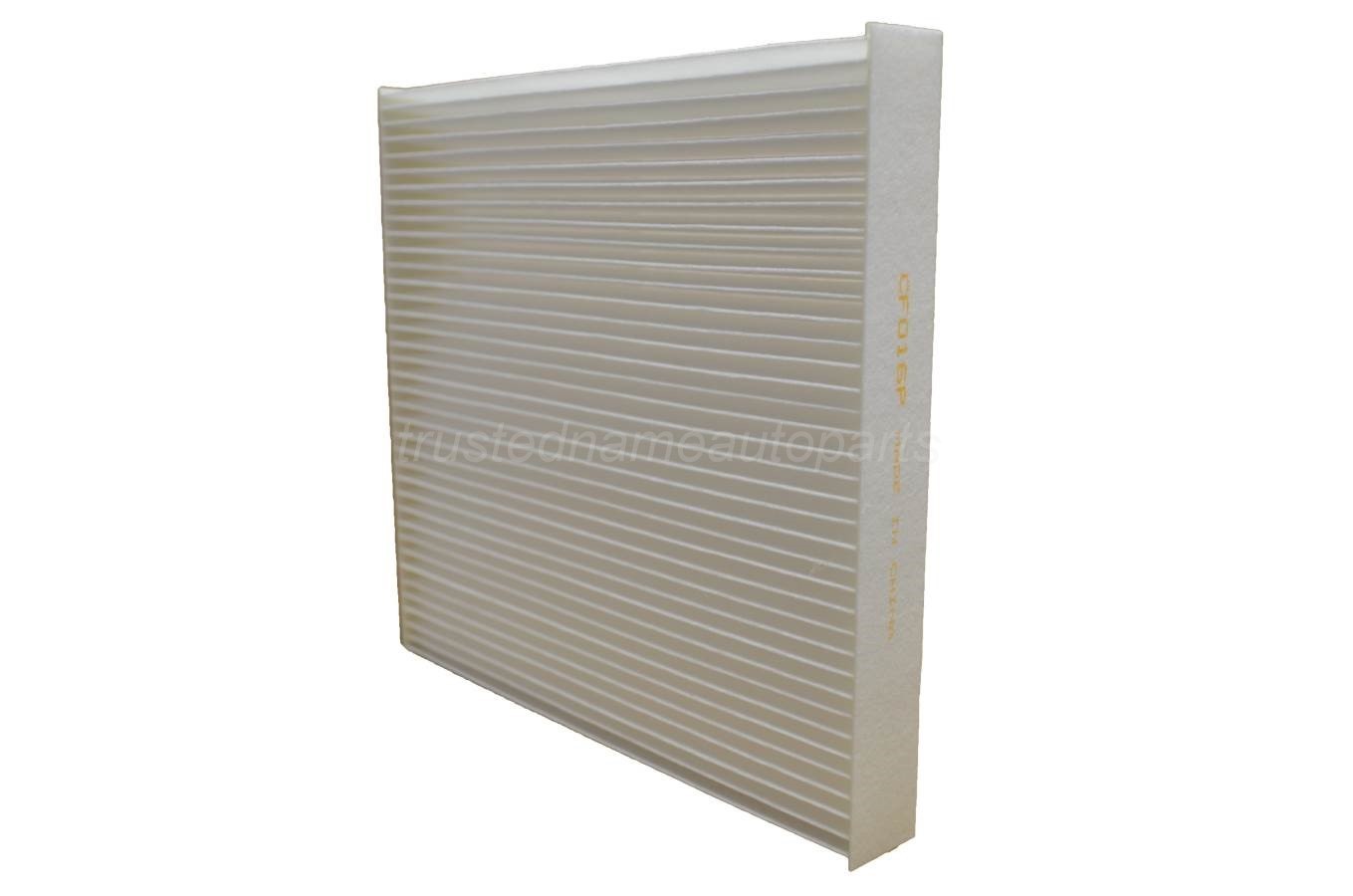 ---
Shipping Policy


We offer Free Standard Shipping on all Orders (48 Contiguous States ONLY).

Packages under one pound may be shipped with UPS Mail Innovations or USPS, Seller reserve right to choose shipping method èFree Standard Shipping. UPS Mail Innovations works with USPS to deliver the package at the final phase of the delivery to your mail box.

Packages over one pound may be shipped USPS Priority Mail, UPS Surepost, or UPS Ground, Seller reserves right to choose shipping method.

Buyers may choose to upgrade shipping to USPS Priority Mail or UPS Ground at an additional cost.

Orders received between Monday thru Friday before 3:00 pm, PST, will be shipped the same business day.
Example: If your order is received at 4 pm PST Friday, the package will ship the following business day, Monday.

Orders shipping to Alaska, Hawaii, US Protectorates, APO/FPO and Canada are required to pay a surcharge fee.
*eBay provides estimated dates of delivery. Note it is NOT a guaranteed delivery date.
Restocking Fee: No
Returns Accepted: Returns Accepted
Item must be returned within: 30 Days
Refund will be given as: Money Back
Return shipping will be paid by: Buyer
Brand: Aftermarket Products
Manufacturer Part Number: Does Not Apply
Interchange Part Number: 80292-SEC-A01, 800016P, 24815, C35519
Other Part Number: 80292-SDA-A01
UPC: Does not apply
SKU: CF016P
Cabin Air Filter for Acura Honda fits on the following vehicles. This is for your reference only, please check your auto manual to make sure it fits.
YEAR
MAKE
MODEL
TRIM
NOTES
2016
Acura
RDX
Base Sport Utility 4-Door 3.5L 3471CC V6 GAS SOHC Naturally Aspirated
2016
Honda
Pilot
Elite Sport Utility 4-Door 3.5L 3471CC V6 GAS SOHC Naturally Aspirated
2016
Honda
Pilot
EX Sport Utility 4-Door 3.5L 3471CC V6 GAS SOHC Naturally Aspirated
2016
Honda
Pilot
EX-L Sport Utility 4-Door 3.5L 3471CC V6 GAS SOHC Naturally Aspirated
2016
Honda
Pilot
LX Sport Utility 4-Door 3.5L 3471CC V6 GAS SOHC Naturally Aspirated
2016
Honda
Pilot
Touring Sport Utility 4-Door 3.5L 3471CC V6 GAS SOHC Naturally Aspirated
2015
Acura
ILX
Base Sedan 4-Door 2.0L 1997CC 122Cu. In. l4 GAS SOHC Naturally Aspirated
2015
Acura
ILX
Base Sedan 4-Door 2.4L 2354CC 144Cu. In. l4 GAS DOHC Naturally Aspirated
2015
Acura
ILX
Dynamic Sedan 4-Door 2.4L 2354CC 144Cu. In. l4 GAS DOHC Naturally Aspirated
2015
Acura
ILX
Hybrid Sedan 4-Door 1.5L 1497CC l4 ELECTRIC/GAS SOHC Naturally Aspirated
2015
Acura
MDX
Base Sport Utility 4-Door 3.5L 3471CC V6 GAS SOHC Naturally Aspirated
2015
Acura
MDX
SH-AWD Sport Utility 4-Door 3.5L 3471CC V6 GAS SOHC Naturally Aspirated
2015
Acura
RDX
Base Sport Utility 4-Door 3.5L 3471CC V6 GAS SOHC Naturally Aspirated
2015
Acura
RLX
Base Sedan 4-Door 3.5L 3471CC V6 GAS SOHC Naturally Aspirated
2015
Acura
RLX
Elite Sedan 4-Door 3.5L 3471CC V6 GAS SOHC Naturally Aspirated
2015
Acura
RLX
Sport Hybrid SH-AWD Sedan 4-Door 3.5L 3471CC V6 ELECTRIC/GAS SOHC Naturally Aspirated
2015
Acura
RLX
Tech Sedan 4-Door 3.5L 3471CC V6 GAS SOHC Naturally Aspirated
2015
Honda
Civic
DX Sedan 4-Door 1.8L 1799CC l4 GAS SOHC Naturally Aspirated
2015
Honda
Civic
EX Coupe 2-Door 1.8L 1799CC l4 GAS SOHC Naturally Aspirated
2015
Honda
Civic
EX Sedan 4-Door 1.8L 1799CC l4 GAS SOHC Naturally Aspirated
2015
Honda
Civic
EX-L Coupe 2-Door 1.8L 1799CC l4 GAS SOHC Naturally Aspirated
2015
Honda
Civic
EX-L Sedan 4-Door 1.8L 1799CC l4 GAS SOHC Naturally Aspirated
2015
Honda
Civic
HF Sedan 4-Door 1.8L 1799CC l4 GAS SOHC Naturally Aspirated
2015
Honda
Civic
Hybrid Sedan 4-Door 1.5L 1497CC l4 ELECTRIC/GAS SOHC Naturally Aspirated
2015
Honda
Civic
Hybrid-L Sedan 4-Door 1.5L 1497CC l4 ELECTRIC/GAS SOHC Naturally Aspirated
2015
Honda
Civic
LX Coupe 2-Door 1.8L 1799CC l4 GAS SOHC Naturally Aspirated
2015
Honda
Civic
LX Sedan 4-Door 1.8L 1799CC l4 GAS SOHC Naturally Aspirated
2015
Honda
Civic
Natural Gas Sedan 4-Door 1.8L 1799CC l4 CNG SOHC Naturally Aspirated
2015
Honda
Civic
SE Sedan 4-Door 1.8L 1799CC l4 GAS SOHC Naturally Aspirated
2015
Honda
Civic
Si Coupe 2-Door 2.4L 2354CC 144Cu. In. l4 GAS DOHC Naturally Aspirated
2015
Honda
Civic
Si Sedan 4-Door 2.4L 2354CC 144Cu. In. l4 GAS DOHC Naturally Aspirated
2015
Honda
Civic
Touring Sedan 4-Door 1.8L 1799CC l4 GAS SOHC Naturally Aspirated
2015
Honda
CR-V
EX Sport Utility 4-Door 2.4L 2356CC 144Cu. In. l4 GAS DOHC Naturally Aspirated
2015
Honda
CR-V
EX-L Sport Utility 4-Door 2.4L 2356CC 144Cu. In. l4 GAS DOHC Naturally Aspirated
2015
Honda
CR-V
i-Style Sport Utility 4-Door 2.4L 2356CC 144Cu. In. l4 GAS DOHC Naturally Aspirated
2015
Honda
CR-V
LX Sport Utility 4-Door 2.4L 2356CC 144Cu. In. l4 GAS DOHC Naturally Aspirated
2015
Honda
CR-V
SE Sport Utility 4-Door 2.4L 2356CC 144Cu. In. l4 GAS DOHC Naturally Aspirated
2015
Honda
CR-V
Touring Sport Utility 4-Door 2.4L 2356CC 144Cu. In. l4 GAS DOHC Naturally Aspirated
2015
Honda
Crosstour
EX Hatchback 4-Door 2.4L 2354CC 144Cu. In. l4 GAS DOHC Naturally Aspirated
2015
Honda
Crosstour
EX Hatchback 4-Door 3.5L 3471CC V6 GAS SOHC Naturally Aspirated
2015
Honda
Crosstour
EX-L Hatchback 4-Door 2.4L 2354CC 144Cu. In. l4 GAS DOHC Naturally Aspirated
2015
Honda
Crosstour
EX-L Hatchback 4-Door 3.5L 3471CC V6 GAS SOHC Naturally Aspirated
2015
Honda
Odyssey
EX Mini Passenger Van 4-Door 3.5L 3471CC V6 GAS SOHC Naturally Aspirated
2015
Honda
Odyssey
EX-L Mini Passenger Van 4-Door 3.5L 3471CC V6 GAS SOHC Naturally Aspirated
2015
Honda
Odyssey
LX Mini Passenger Van 4-Door 3.5L 3471CC V6 GAS SOHC Naturally Aspirated
2015
Honda
Odyssey
SE Mini Passenger Van 4-Door 3.5L 3471CC V6 GAS SOHC Naturally Aspirated
2015
Honda
Odyssey
Touring Elite Mini Passenger Van 4-Door 3.5L 3471CC V6 GAS SOHC Naturally Aspirated
2015
Honda
Odyssey
Touring Mini Passenger Van 4-Door 3.5L 3471CC V6 GAS SOHC Naturally Aspirated
2015
Honda
Pilot
EX Sport Utility 4-Door 3.5L 3471CC V6 GAS SOHC Naturally Aspirated
2015
Honda
Pilot
EX-L Sport Utility 4-Door 3.5L 3471CC V6 GAS SOHC Naturally Aspirated
2015
Honda
Pilot
LX Sport Utility 4-Door 3.5L 3471CC V6 GAS SOHC Naturally Aspirated
2015
Honda
Pilot
SE Sport Utility 4-Door 3.5L 3471CC V6 GAS SOHC Naturally Aspirated
2015
Honda
Pilot
Touring Sport Utility 4-Door 3.5L 3471CC V6 GAS SOHC Naturally Aspirated
2014
Acura
ILX
Base Sedan 4-Door 2.0L 1997CC 122Cu. In. l4 GAS SOHC Naturally Aspirated
Install Time: >20 Min; Location: Under Dash (UD); Nbr of Pieces: 1; Mfrlabel Cabin Air Filter PartType Cabin Air Filter Position Front Quantity Required 1
2014
Acura
ILX
Base Sedan 4-Door 2.0L 1997CC 122Cu. In. l4 GAS SOHC Naturally Aspirated
2014
Acura
ILX
Base Sedan 4-Door 2.4L 2354CC 144Cu. In. l4 GAS DOHC Naturally Aspirated
2014
Acura
ILX
Dynamic Sedan 4-Door 2.4L 2354CC 144Cu. In. l4 GAS DOHC Naturally Aspirated
2014
Acura
ILX
Hybrid Sedan 4-Door 1.5L 1497CC l4 ELECTRIC/GAS SOHC Naturally Aspirated
Install Time: >20 Min; Location: Under Dash (UD); Nbr of Pieces: 1; Mfrlabel Cabin Air Filter PartType Cabin Air Filter Position Front Quantity Required 1
2014
Acura
ILX
Hybrid Sedan 4-Door 1.5L 1497CC l4 ELECTRIC/GAS SOHC Naturally Aspirated
2014
Acura
MDX
Base Sport Utility 4-Door 3.5L 3471CC V6 GAS SOHC Naturally Aspirated
2014
Acura
MDX
SH-AWD Sport Utility 4-Door 3.5L 3471CC V6 GAS SOHC Naturally Aspirated
2014
Acura
RDX
Base Sport Utility 4-Door 3.5L 3471CC V6 GAS SOHC Naturally Aspirated
Install Time: >20 Min; Location: Under Dash (UD); Nbr of Pieces: 1; Mfrlabel Cabin Air Filter PartType Cabin Air Filter Quantity Required 1
2014
Acura
RLX
Base Sedan 4-Door 3.5L 3471CC V6 GAS SOHC Naturally Aspirated
2014
Acura
RLX
Sport Hybrid SH-AWD Sedan 4-Door 3.5L 3471CC V6 ELECTRIC/GAS SOHC Naturally Aspirated
2014
Acura
TL
Base Sedan 4-Door 3.5L 3471CC V6 GAS SOHC Naturally Aspirated
2014
Acura
TL
SH-AWD Sedan 4-Door 3.7L 3664CC V6 GAS SOHC Naturally Aspirated
2014
Acura
TSX
V6 Sedan 4-Door 3.5L 3471CC V6 GAS SOHC Naturally Aspirated
Install Time: >20 Min; Location: Under Dash (UD); Nbr of Pieces: 1; Mfrlabel Cabin Air Filter PartType Cabin Air Filter Quantity Required 1
2014
Acura
TSX
V6 Tech Sedan 4-Door 3.5L 3471CC V6 GAS SOHC Naturally Aspirated
Install Time: >20 Min; Location: Under Dash (UD); Nbr of Pieces: 1; Mfrlabel Cabin Air Filter PartType Cabin Air Filter Quantity Required 1
2014
Honda
Accord
Hybrid EX-L Sedan 4-Door 2.0L 1993CC 122Cu. In. l4 ELECTRIC/GAS DOHC Naturally Aspirated
Install Time: >20 Min; Location: Under Dash (UD); Nbr of Pieces: 1; Mfrlabel Cabin Air Filter PartType Cabin Air Filter Quantity Required 1
2014
Honda
Accord
Hybrid Sedan 4-Door 2.0L 1993CC 122Cu. In. l4 ELECTRIC/GAS DOHC Naturally Aspirated
Install Time: >20 Min; Location: Under Dash (UD); Nbr of Pieces: 1; Mfrlabel Cabin Air Filter PartType Cabin Air Filter Quantity Required 1
2014
Honda
Accord
Hybrid Touring Sedan 4-Door 2.0L 1993CC 122Cu. In. l4 ELECTRIC/GAS DOHC Naturally Aspirated
Install Time: >20 Min; Location: Under Dash (UD); Nbr of Pieces: 1; Mfrlabel Cabin Air Filter PartType Cabin Air Filter Quantity Required 1
2014
Honda
Accord
Plug-In Sedan 4-Door 2.0L 1993CC 122Cu. In. l4 ELECTRIC/GAS DOHC Naturally Aspirated
Install Time: >20 Min; Location: Under Dash (UD); Nbr of Pieces: 1; Mfrlabel Cabin Air Filter PartType Cabin Air Filter Quantity Required 1
2014
Honda
Civic
DX Sedan 4-Door 1.8L 1799CC l4 GAS SOHC Naturally Aspirated
Install Time: >20 Min; Location: Under Dash (UD); Nbr of Pieces: 1; Mfrlabel Cabin Air Filter PartType Cabin Air Filter Quantity Required 1
2014
Honda
Civic
EX Coupe 2-Door 1.8L 1799CC l4 GAS SOHC Naturally Aspirated
Install Time: >20 Min; Location: Under Dash (UD); Nbr of Pieces: 1; Mfrlabel Cabin Air Filter PartType Cabin Air Filter Quantity Required 1
2014
Honda
Civic
EX Sedan 4-Door 1.8L 1799CC l4 GAS SOHC Naturally Aspirated
Install Time: >20 Min; Location: Under Dash (UD); Nbr of Pieces: 1; Mfrlabel Cabin Air Filter PartType Cabin Air Filter Quantity Required 1
2014
Honda
Civic
EX-L Coupe 2-Door 1.8L 1799CC l4 GAS SOHC Naturally Aspirated
Install Time: >20 Min; Location: Under Dash (UD); Nbr of Pieces: 1; Mfrlabel Cabin Air Filter PartType Cabin Air Filter Quantity Required 1
2014
Honda
Civic
EX-L Sedan 4-Door 1.8L 1799CC l4 GAS SOHC Naturally Aspirated
Install Time: >20 Min; Location: Under Dash (UD); Nbr of Pieces: 1; Mfrlabel Cabin Air Filter PartType Cabin Air Filter Quantity Required 1
2014
Honda
Civic
HF Sedan 4-Door 1.8L 1799CC l4 GAS SOHC Naturally Aspirated
Install Time: >20 Min; Location: Under Dash (UD); Nbr of Pieces: 1; Mfrlabel Cabin Air Filter PartType Cabin Air Filter Quantity Required 1
2014
Honda
Civic
Hybrid Sedan 4-Door 1.5L 1497CC l4 ELECTRIC/GAS SOHC Naturally Aspirated
Install Time: >20 Min; Location: Under Dash (UD); Nbr of Pieces: 1; Mfrlabel Cabin Air Filter PartType Cabin Air Filter Quantity Required 1
2014
Honda
Civic
Hybrid-L Sedan 4-Door 1.5L 1497CC l4 ELECTRIC/GAS SOHC Naturally Aspirated
Install Time: >20 Min; Location: Under Dash (UD); Nbr of Pieces: 1; Mfrlabel Cabin Air Filter PartType Cabin Air Filter Quantity Required 1
2014
Honda
Civic
LX Coupe 2-Door 1.8L 1799CC l4 GAS SOHC Naturally Aspirated
Install Time: >20 Min; Location: Under Dash (UD); Nbr of Pieces: 1; Mfrlabel Cabin Air Filter PartType Cabin Air Filter Quantity Required 1
2014
Honda
Civic
LX Sedan 4-Door 1.8L 1799CC l4 GAS SOHC Naturally Aspirated
Install Time: >20 Min; Location: Under Dash (UD); Nbr of Pieces: 1; Mfrlabel Cabin Air Filter PartType Cabin Air Filter Quantity Required 1
2014
Honda
Civic
Natural Gas Sedan 4-Door 1.8L 1799CC l4 CNG SOHC Naturally Aspirated
Install Time: >20 Min; Location: Under Dash (UD); Nbr of Pieces: 1; Mfrlabel Cabin Air Filter PartType Cabin Air Filter Quantity Required 1
2014
Honda
Civic
Touring Sedan 4-Door 1.8L 1799CC l4 GAS SOHC Naturally Aspirated
Install Time: >20 Min; Location: Under Dash (UD); Nbr of Pieces: 1; Mfrlabel Cabin Air Filter PartType Cabin Air Filter Quantity Required 1
2014
Honda
Crosstour
EX Hatchback 4-Door 2.4L 2354CC 144Cu. In. l4 GAS DOHC Naturally Aspirated
2014
Honda
Crosstour
EX Hatchback 4-Door 3.5L 3471CC V6 GAS SOHC Naturally Aspirated
2014
Honda
Crosstour
EX-L Hatchback 4-Door 2.4L 2354CC 144Cu. In. l4 GAS DOHC Naturally Aspirated
2014
Honda
Crosstour
EX-L Hatchback 4-Door 3.5L 3471CC V6 GAS SOHC Naturally Aspirated
2014
Honda
Odyssey
EX Mini Passenger Van 4-Door 3.5L 3471CC V6 GAS SOHC Naturally Aspirated
Install Time: >20 Min; Location: Under Dash (UD); Nbr of Pieces: 1; Mfrlabel Cabin Air Filter PartType Cabin Air Filter Quantity Required 1
2014
Honda
Odyssey
EX-L Mini Passenger Van 4-Door 3.5L 3471CC V6 GAS SOHC Naturally Aspirated
Install Time: >20 Min; Location: Under Dash (UD); Nbr of Pieces: 1; Mfrlabel Cabin Air Filter PartType Cabin Air Filter Quantity Required 1
2014
Honda
Odyssey
LX Mini Passenger Van 4-Door 3.5L 3471CC V6 GAS SOHC Naturally Aspirated
Install Time: >20 Min; Location: Under Dash (UD); Nbr of Pieces: 1; Mfrlabel Cabin Air Filter PartType Cabin Air Filter Quantity Required 1
2014
Honda
Odyssey
SE Mini Passenger Van 4-Door 3.5L 3471CC V6 GAS SOHC Naturally Aspirated
Install Time: >20 Min; Location: Under Dash (UD); Nbr of Pieces: 1; Mfrlabel Cabin Air Filter PartType Cabin Air Filter Quantity Required 1
2014
Honda
Odyssey
Touring Elite Mini Passenger Van 4-Door 3.5L 3471CC V6 GAS SOHC Naturally Aspirated
Install Time: >20 Min; Location: Under Dash (UD); Nbr of Pieces: 1; Mfrlabel Cabin Air Filter PartType Cabin Air Filter Quantity Required 1
2014
Honda
Odyssey
Touring Mini Passenger Van 4-Door 3.5L 3471CC V6 GAS SOHC Naturally Aspirated
Install Time: >20 Min; Location: Under Dash (UD); Nbr of Pieces: 1; Mfrlabel Cabin Air Filter PartType Cabin Air Filter Quantity Required 1
2014
Honda
Pilot
EX Sport Utility 4-Door 3.5L 3471CC V6 GAS SOHC Naturally Aspirated
Install Time: >20 Min; Location: Under Dash (UD); Nbr of Pieces: 1; Mfrlabel Cabin Air Filter PartType Cabin Air Filter Quantity Required 1
2014
Honda
Pilot
EX-L Sport Utility 4-Door 3.5L 3471CC V6 GAS SOHC Naturally Aspirated
Install Time: >20 Min; Location: Under Dash (UD); Nbr of Pieces: 1; Mfrlabel Cabin Air Filter PartType Cabin Air Filter Quantity Required 1
2014
Honda
Pilot
LX Sport Utility 4-Door 3.5L 3471CC V6 GAS SOHC Naturally Aspirated
Install Time: >20 Min; Location: Under Dash (UD); Nbr of Pieces: 1; Mfrlabel Cabin Air Filter PartType Cabin Air Filter Quantity Required 1
2014
Honda
Pilot
Touring Sport Utility 4-Door 3.5L 3471CC V6 GAS SOHC Naturally Aspirated
Install Time: >20 Min; Location: Under Dash (UD); Nbr of Pieces: 1; Mfrlabel Cabin Air Filter PartType Cabin Air Filter Quantity Required 1
2014
Honda
Ridgeline
DX Crew Cab Pickup 4-Door 3.5L 3471CC V6 GAS SOHC Naturally Aspirated
Install Time: >20 Min; Location: Under Dash (UD); Nbr of Pieces: 1; Mfrlabel Cabin Air Filter PartType Cabin Air Filter Quantity Required 1
2014
Honda
Ridgeline
RT Crew Cab Pickup 4-Door 3.5L 3471CC V6 GAS SOHC Naturally Aspirated
Install Time: >20 Min; Location: Under Dash (UD); Nbr of Pieces: 1; Mfrlabel Cabin Air Filter PartType Cabin Air Filter Quantity Required 1
2014
Honda
Ridgeline
RTL Crew Cab Pickup 4-Door 3.5L 3471CC V6 GAS SOHC Naturally Aspirated
Install Time: >20 Min; Location: Under Dash (UD); Nbr of Pieces: 1; Mfrlabel Cabin Air Filter PartType Cabin Air Filter Quantity Required 1
2014
Honda
Ridgeline
RTS Crew Cab Pickup 4-Door 3.5L 3471CC V6 GAS SOHC Naturally Aspirated
Install Time: >20 Min; Location: Under Dash (UD); Nbr of Pieces: 1; Mfrlabel Cabin Air Filter PartType Cabin Air Filter Quantity Required 1
2014
Honda
Ridgeline
SE Crew Cab Pickup 4-Door 3.5L 3471CC V6 GAS SOHC Naturally Aspirated
Install Time: >20 Min; Location: Under Dash (UD); Nbr of Pieces: 1; Mfrlabel Cabin Air Filter PartType Cabin Air Filter Quantity Required 1
2014
Honda
Ridgeline
Sport Crew Cab Pickup 4-Door 3.5L 3471CC V6 GAS SOHC Naturally Aspirated
Install Time: >20 Min; Location: Under Dash (UD); Nbr of Pieces: 1; Mfrlabel Cabin Air Filter PartType Cabin Air Filter Quantity Required 1
2014
Honda
Ridgeline
Touring Crew Cab Pickup 4-Door 3.5L 3471CC V6 GAS SOHC Naturally Aspirated
Install Time: >20 Min; Location: Under Dash (UD); Nbr of Pieces: 1; Mfrlabel Cabin Air Filter PartType Cabin Air Filter Quantity Required 1
2013
Acura
ILX
Base Sedan 4-Door 2.0L 1997CC 122Cu. In. l4 GAS SOHC Naturally Aspirated
Install Time: >20 Min; Location: Under Dash (UD); Nbr of Pieces: 1; Mfrlabel Cabin Air Filter PartType Cabin Air Filter Position Front Quantity Required 1
2013
Acura
ILX
Base Sedan 4-Door 2.0L 1997CC 122Cu. In. l4 GAS SOHC Naturally Aspirated
2013
Acura
ILX
Base Sedan 4-Door 2.4L 2354CC 144Cu. In. l4 GAS DOHC Naturally Aspirated
2013
Acura
ILX
Dynamic Sedan 4-Door 2.4L 2354CC 144Cu. In. l4 GAS DOHC Naturally Aspirated
2013
Acura
ILX
Hybrid Sedan 4-Door 1.5L 1497CC l4 ELECTRIC/GAS SOHC Naturally Aspirated
Install Time: >20 Min; Location: Under Dash (UD); Nbr of Pieces: 1; Mfrlabel Cabin Air Filter PartType Cabin Air Filter Position Front Quantity Required 1
2013
Acura
ILX
Hybrid Sedan 4-Door 1.5L 1497CC l4 ELECTRIC/GAS SOHC Naturally Aspirated
2013
Acura
MDX
Base Sport Utility 4-Door 3.7L 3664CC V6 GAS SOHC Naturally Aspirated
Install Time: >20 Min; Location: Under Dash (UD); Nbr of Pieces: 1; Mfrlabel Cabin Air Filter PartType Cabin Air Filter Quantity Required 1
2013
Acura
MDX
Base Sport Utility 4-Door 3.7L 3664CC V6 GAS SOHC Naturally Aspirated
2013
Acura
RDX
Base Sport Utility 4-Door 3.5L 3471CC V6 GAS SOHC Naturally Aspirated
Install Time: >20 Min; Location: Under Dash (UD); Nbr of Pieces: 1; Mfrlabel Cabin Air Filter PartType Cabin Air Filter Quantity Required 1
2013
Acura
TL
Base Sedan 4-Door 3.5L 3471CC V6 GAS SOHC Naturally Aspirated
Install Time: >20 Min; Location: Under Dash (UD); Nbr of Pieces: 1; Mfrlabel Cabin Air Filter PartType Cabin Air Filter Quantity Required 1
2013
Acura
TL
SH-AWD Sedan 4-Door 3.7L 3664CC V6 GAS SOHC Naturally Aspirated
Install Time: >20 Min; Location: Under Dash (UD); Nbr of Pieces: 1; Mfrlabel Cabin Air Filter PartType Cabin Air Filter Quantity Required 1
2013
Acura
TSX
V6 Sedan 4-Door 3.5L 3471CC V6 GAS SOHC Naturally Aspirated
Install Time: >20 Min; Location: Under Dash (UD); Nbr of Pieces: 1; Mfrlabel Cabin Air Filter PartType Cabin Air Filter Quantity Required 1
2013
Acura
TSX
V6 Tech Sedan 4-Door 3.5L 3471CC V6 GAS SOHC Naturally Aspirated
Install Time: >20 Min; Location: Under Dash (UD); Nbr of Pieces: 1; Mfrlabel Cabin Air Filter PartType Cabin Air Filter Quantity Required 1
2013
Acura
ZDX
Base Sport Utility 4-Door 3.7L 3664CC V6 GAS SOHC Naturally Aspirated
Install Time: >20 Min; Location: Under Dash (UD); Nbr of Pieces: 1; Mfrlabel Cabin Air Filter PartType Cabin Air Filter Quantity Required 1
2013
Honda
Civic
DX Sedan 4-Door 1.8L 1799CC l4 GAS SOHC Naturally Aspirated
Install Time: >20 Min; Location: Under Dash (UD); Nbr of Pieces: 1; Mfrlabel Cabin Air Filter PartType Cabin Air Filter Quantity Required 1
2013
Honda
Civic
EX Coupe 2-Door 1.8L 1799CC l4 GAS SOHC Naturally Aspirated
Install Time: >20 Min; Location: Under Dash (UD); Nbr of Pieces: 1; Mfrlabel Cabin Air Filter PartType Cabin Air Filter Quantity Required 1
2013
Honda
Civic
EX Sedan 4-Door 1.8L 1799CC l4 GAS SOHC Naturally Aspirated
Install Time: >20 Min; Location: Under Dash (UD); Nbr of Pieces: 1; Mfrlabel Cabin Air Filter PartType Cabin Air Filter Quantity Required 1
2013
Honda
Civic
EX-L Coupe 2-Door 1.8L 1799CC l4 GAS SOHC Naturally Aspirated
Install Time: >20 Min; Location: Under Dash (UD); Nbr of Pieces: 1; Mfrlabel Cabin Air Filter PartType Cabin Air Filter Quantity Required 1
2013
Honda
Civic
EX-L Sedan 4-Door 1.8L 1799CC l4 GAS SOHC Naturally Aspirated
Install Time: >20 Min; Location: Under Dash (UD); Nbr of Pieces: 1; Mfrlabel Cabin Air Filter PartType Cabin Air Filter Quantity Required 1
2013
Honda
Civic
HF Sedan 4-Door 1.8L 1799CC l4 GAS SOHC Naturally Aspirated
Install Time: >20 Min; Location: Under Dash (UD); Nbr of Pieces: 1; Mfrlabel Cabin Air Filter PartType Cabin Air Filter Quantity Required 1
2013
Honda
Civic
Hybrid Sedan 4-Door 1.5L 1497CC l4 ELECTRIC/GAS SOHC Naturally Aspirated
Install Time: >20 Min; Location: Under Dash (UD); Nbr of Pieces: 1; Mfrlabel Cabin Air Filter PartType Cabin Air Filter Quantity Required 1
2013
Honda
Civic
Hybrid-L Sedan 4-Door 1.5L 1497CC l4 ELECTRIC/GAS SOHC Naturally Aspirated
Install Time: >20 Min; Location: Under Dash (UD); Nbr of Pieces: 1; Mfrlabel Cabin Air Filter PartType Cabin Air Filter Quantity Required 1
2013
Honda
Civic
LX Coupe 2-Door 1.8L 1799CC l4 GAS SOHC Naturally Aspirated
Install Time: >20 Min; Location: Under Dash (UD); Nbr of Pieces: 1; Mfrlabel Cabin Air Filter PartType Cabin Air Filter Quantity Required 1
2013
Honda
Civic
LX Sedan 4-Door 1.8L 1799CC l4 GAS SOHC Naturally Aspirated
Install Time: >20 Min; Location: Under Dash (UD); Nbr of Pieces: 1; Mfrlabel Cabin Air Filter PartType Cabin Air Filter Quantity Required 1
2013
Honda
Civic
Natural Gas Sedan 4-Door 1.8L 1799CC l4 CNG SOHC Naturally Aspirated
Install Time: >20 Min; Location: Under Dash (UD); Nbr of Pieces: 1; Mfrlabel Cabin Air Filter PartType Cabin Air Filter Quantity Required 1
2013
Honda
Civic
Touring Sedan 4-Door 1.8L 1799CC l4 GAS SOHC Naturally Aspirated
Install Time: >20 Min; Location: Under Dash (UD); Nbr of Pieces: 1; Mfrlabel Cabin Air Filter PartType Cabin Air Filter Quantity Required 1
2013
Honda
Crosstour
EX Hatchback 4-Door 2.4L 2354CC 144Cu. In. l4 GAS DOHC Naturally Aspirated
2013
Honda
Crosstour
EX Hatchback 4-Door 3.5L 3471CC V6 GAS SOHC Naturally Aspirated
2013
Honda
Crosstour
EX-L Hatchback 4-Door 2.4L 2354CC 144Cu. In. l4 GAS DOHC Naturally Aspirated
2013
Honda
Crosstour
EX-L Hatchback 4-Door 3.5L 3471CC V6 GAS SOHC Naturally Aspirated
2013
Honda
Odyssey
EX Mini Passenger Van 4-Door 3.5L 3471CC V6 GAS SOHC Naturally Aspirated
Install Time: >20 Min; Location: Under Dash (UD); Nbr of Pieces: 1; Mfrlabel Cabin Air Filter PartType Cabin Air Filter Quantity Required 1
2013
Honda
Odyssey
EX-L Mini Passenger Van 4-Door 3.5L 3471CC V6 GAS SOHC Naturally Aspirated
Install Time: >20 Min; Location: Under Dash (UD); Nbr of Pieces: 1; Mfrlabel Cabin Air Filter PartType Cabin Air Filter Quantity Required 1
2013
Honda
Odyssey
LX Mini Passenger Van 4-Door 3.5L 3471CC V6 GAS SOHC Naturally Aspirated
Install Time: >20 Min; Location: Under Dash (UD); Nbr of Pieces: 1; Mfrlabel Cabin Air Filter PartType Cabin Air Filter Quantity Required 1
2013
Honda
Odyssey
Touring Elite Mini Passenger Van 4-Door 3.5L 3471CC V6 GAS SOHC Naturally Aspirated
Install Time: >20 Min; Location: Under Dash (UD); Nbr of Pieces: 1; Mfrlabel Cabin Air Filter PartType Cabin Air Filter Quantity Required 1
2013
Honda
Odyssey
Touring Mini Passenger Van 4-Door 3.5L 3471CC V6 GAS SOHC Naturally Aspirated
Install Time: >20 Min; Location: Under Dash (UD); Nbr of Pieces: 1; Mfrlabel Cabin Air Filter PartType Cabin Air Filter Quantity Required 1
2013
Honda
Pilot
EX Sport Utility 4-Door 3.5L 3471CC V6 GAS SOHC Naturally Aspirated
Install Time: >20 Min; Location: Under Dash (UD); Nbr of Pieces: 1; Mfrlabel Cabin Air Filter PartType Cabin Air Filter Quantity Required 1
2013
Honda
Pilot
EX-L Sport Utility 4-Door 3.5L 3471CC V6 GAS SOHC Naturally Aspirated
Install Time: >20 Min; Location: Under Dash (UD); Nbr of Pieces: 1; Mfrlabel Cabin Air Filter PartType Cabin Air Filter Quantity Required 1
2013
Honda
Pilot
LX Sport Utility 4-Door 3.5L 3471CC V6 GAS SOHC Naturally Aspirated
Install Time: >20 Min; Location: Under Dash (UD); Nbr of Pieces: 1; Mfrlabel Cabin Air Filter PartType Cabin Air Filter Quantity Required 1
2013
Honda
Pilot
Touring Sport Utility 4-Door 3.5L 3471CC V6 GAS SOHC Naturally Aspirated
Install Time: >20 Min; Location: Under Dash (UD); Nbr of Pieces: 1; Mfrlabel Cabin Air Filter PartType Cabin Air Filter Quantity Required 1
2013
Honda
Ridgeline
DX Crew Cab Pickup 4-Door 3.5L 3471CC V6 GAS SOHC Naturally Aspirated
Install Time: >20 Min; Location: Under Dash (UD); Nbr of Pieces: 1; Mfrlabel Cabin Air Filter PartType Cabin Air Filter Quantity Required 1
2013
Honda
Ridgeline
RT Crew Cab Pickup 4-Door 3.5L 3471CC V6 GAS SOHC Naturally Aspirated
Install Time: >20 Min; Location: Under Dash (UD); Nbr of Pieces: 1; Mfrlabel Cabin Air Filter PartType Cabin Air Filter Quantity Required 1
2013
Honda
Ridgeline
RTL Crew Cab Pickup 4-Door 3.5L 3471CC V6 GAS SOHC Naturally Aspirated
Install Time: >20 Min; Location: Under Dash (UD); Nbr of Pieces: 1; Mfrlabel Cabin Air Filter PartType Cabin Air Filter Quantity Required 1
2013
Honda
Ridgeline
RTS Crew Cab Pickup 4-Door 3.5L 3471CC V6 GAS SOHC Naturally Aspirated
Install Time: >20 Min; Location: Under Dash (UD); Nbr of Pieces: 1; Mfrlabel Cabin Air Filter PartType Cabin Air Filter Quantity Required 1
2013
Honda
Ridgeline
Sport Crew Cab Pickup 4-Door 3.5L 3471CC V6 GAS SOHC Naturally Aspirated
Install Time: >20 Min; Location: Under Dash (UD); Nbr of Pieces: 1; Mfrlabel Cabin Air Filter PartType Cabin Air Filter Quantity Required 1
2013
Honda
Ridgeline
Touring Crew Cab Pickup 4-Door 3.5L 3471CC V6 GAS SOHC Naturally Aspirated
Install Time: >20 Min; Location: Under Dash (UD); Nbr of Pieces: 1; Mfrlabel Cabin Air Filter PartType Cabin Air Filter Quantity Required 1
2013
Honda
Ridgeline
VP Crew Cab Pickup 4-Door 3.5L 3471CC V6 GAS SOHC Naturally Aspirated
Install Time: >20 Min; Location: Under Dash (UD); Nbr of Pieces: 1; Mfrlabel Cabin Air Filter PartType Cabin Air Filter Quantity Required 1
2012
Acura
MDX
Base Sport Utility 4-Door 3.7L 3664CC V6 GAS SOHC Naturally Aspirated
2012
Acura
MDX
Base Sport Utility 4-Door 3.7L 3664CC V6 GAS SOHC Naturally Aspirated
Install Time: >20 Min; Location: Under Dash (UD); Nbr of Pieces: 1; Mfrlabel Cabin Air Filter PartType Cabin Air Filter Quantity Required 1
2012
Acura
RDX
Base Sport Utility 4-Door 2.3L 2300CC 140Cu. In. l4 GAS DOHC Turbocharged
Install Time: >20 Min; Location: Under Dash (UD); Nbr of Pieces: 1; Mfrlabel Cabin Air Filter PartType Cabin Air Filter Quantity Required 1
2012
Acura
RDX
Base Sport Utility 4-Door 2.3L 2300CC l4 GAS DOHC Turbocharged
Install Time: >20 Min; Location: Under Dash (UD); Nbr of Pieces: 1; Mfrlabel Cabin Air Filter PartType Cabin Air Filter Quantity Required 1
2012
Acura
RDX
SH-AWD Sport Utility 4-Door 2.3L 2300CC l4 GAS DOHC Turbocharged
Install Time: >20 Min; Location: Under Dash (UD); Nbr of Pieces: 1; Mfrlabel Cabin Air Filter PartType Cabin Air Filter Quantity Required 1
2012
Acura
RL
Base Sedan 4-Door 3.7L 3664CC V6 GAS SOHC Naturally Aspirated
2012
Acura
TL
Base Sedan 4-Door 3.5L 3471CC V6 GAS SOHC Naturally Aspirated
Install Time: >20 Min; Location: Under Dash (UD); Nbr of Pieces: 1; Mfrlabel Cabin Air Filter PartType Cabin Air Filter Quantity Required 1
2012
Acura
TL
SH-AWD Sedan 4-Door 3.7L 3664CC V6 GAS SOHC Naturally Aspirated
Install Time: >20 Min; Location: Under Dash (UD); Nbr of Pieces: 1; Mfrlabel Cabin Air Filter PartType Cabin Air Filter Quantity Required 1
2012
Acura
TSX
V6 Sedan 4-Door 3.5L 3471CC V6 GAS SOHC Naturally Aspirated
Install Time: >20 Min; Location: Under Dash (UD); Nbr of Pieces: 1; Mfrlabel Cabin Air Filter PartType Cabin Air Filter Quantity Required 1
2012
Acura
ZDX
Base Sport Utility 4-Door 3.7L 3664CC V6 GAS SOHC Naturally Aspirated
Install Time: >20 Min; Location: Under Dash (UD); Nbr of Pieces: 1; Mfrlabel Cabin Air Filter PartType Cabin Air Filter Quantity Required 1
2012
Honda
Accord
EX Coupe 2-Door 3.5L 3471CC V6 GAS SOHC Naturally Aspirated
Install Time: >20 Min; Location: Under Dash (UD); Nbr of Pieces: 1; Mfrlabel Cabin Air Filter PartType Cabin Air Filter Quantity Required 1
2012
Honda
Accord
EX Sedan 4-Door 3.5L 3471CC V6 GAS SOHC Naturally Aspirated
Install Time: >20 Min; Location: Under Dash (UD); Nbr of Pieces: 1; Mfrlabel Cabin Air Filter PartType Cabin Air Filter Quantity Required 1
2012
Honda
Accord
EX-L Coupe 2-Door 3.5L 3471CC V6 GAS SOHC Naturally Aspirated
Install Time: >20 Min; Location: Under Dash (UD); Nbr of Pieces: 1; Mfrlabel Cabin Air Filter PartType Cabin Air Filter Quantity Required 1
2012
Honda
Accord
EX-L Sedan 4-Door 3.5L 3471CC V6 GAS SOHC Naturally Aspirated
Install Time: >20 Min; Location: Under Dash (UD); Nbr of Pieces: 1; Mfrlabel Cabin Air Filter PartType Cabin Air Filter Quantity Required 1
2012
Honda
Accord
HFP Coupe 2-Door 3.5L 3471CC V6 GAS SOHC Naturally Aspirated
Install Time: >20 Min; Location: Under Dash (UD); Nbr of Pieces: 1; Mfrlabel Cabin Air Filter PartType Cabin Air Filter Quantity Required 1
2012
Honda
Accord
HFP Sedan 4-Door 3.5L 3471CC V6 GAS SOHC Naturally Aspirated
Install Time: >20 Min; Location: Under Dash (UD); Nbr of Pieces: 1; Mfrlabel Cabin Air Filter PartType Cabin Air Filter Quantity Required 1
2012
Honda
Civic
DX Coupe 2-Door 1.8L 1799CC l4 GAS SOHC Naturally Aspirated
Install Time: >20 Min; Location: Under Dash (UD); Nbr of Pieces: 1; Mfrlabel Cabin Air Filter PartType Cabin Air Filter Quantity Required 1
2012
Honda
Civic
DX Sedan 4-Door 1.8L 1799CC l4 GAS SOHC Naturally Aspirated
Install Time: >20 Min; Location: Under Dash (UD); Nbr of Pieces: 1; Mfrlabel Cabin Air Filter PartType Cabin Air Filter Quantity Required 1
2012
Honda
Civic
EX Coupe 2-Door 1.8L 1799CC l4 GAS SOHC Naturally Aspirated
Install Time: >20 Min; Location: Under Dash (UD); Nbr of Pieces: 1; Mfrlabel Cabin Air Filter PartType Cabin Air Filter Quantity Required 1
2012
Honda
Civic
EX Sedan 4-Door 1.8L 1799CC l4 GAS SOHC Naturally Aspirated
Install Time: >20 Min; Location: Under Dash (UD); Nbr of Pieces: 1; Mfrlabel Cabin Air Filter PartType Cabin Air Filter Quantity Required 1
2012
Honda
Civic
EX-L Coupe 2-Door 1.8L 1799CC l4 GAS SOHC Naturally Aspirated
Install Time: >20 Min; Location: Under Dash (UD); Nbr of Pieces: 1; Mfrlabel Cabin Air Filter PartType Cabin Air Filter Quantity Required 1
2012
Honda
Civic
EX-L Sedan 4-Door 1.8L 1799CC l4 GAS SOHC Naturally Aspirated
Install Time: >20 Min; Location: Under Dash (UD); Nbr of Pieces: 1; Mfrlabel Cabin Air Filter PartType Cabin Air Filter Quantity Required 1
2012
Honda
Civic
GX Sedan 4-Door 1.8L 1799CC l4 CNG SOHC Naturally Aspirated
Install Time: >20 Min; Location: Under Dash (UD); Nbr of Pieces: 1; Mfrlabel Cabin Air Filter PartType Cabin Air Filter Quantity Required 1
2012
Honda
Civic
HF Sedan 4-Door 1.8L 1799CC l4 GAS SOHC Naturally Aspirated
Install Time: >20 Min; Location: Under Dash (UD); Nbr of Pieces: 1; Mfrlabel Cabin Air Filter PartType Cabin Air Filter Quantity Required 1
2012
Honda
Civic
Hybrid Sedan 4-Door 1.5L 1497CC l4 ELECTRIC/GAS SOHC Naturally Aspirated
Install Time: >20 Min; Location: Under Dash (UD); Nbr of Pieces: 1; Mfrlabel Cabin Air Filter PartType Cabin Air Filter Quantity Required 1
2012
Honda
Civic
Hybrid-L Sedan 4-Door 1.5L 1497CC l4 ELECTRIC/GAS SOHC Naturally Aspirated
Install Time: >20 Min; Location: Under Dash (UD); Nbr of Pieces: 1; Mfrlabel Cabin Air Filter PartType Cabin Air Filter Quantity Required 1
2012
Honda
Civic
LX Coupe 2-Door 1.8L 1799CC l4 GAS SOHC Naturally Aspirated
Install Time: >20 Min; Location: Under Dash (UD); Nbr of Pieces: 1; Mfrlabel Cabin Air Filter PartType Cabin Air Filter Quantity Required 1
2012
Honda
Civic
LX Sedan 4-Door 1.8L 1799CC l4 GAS SOHC Naturally Aspirated
Install Time: >20 Min; Location: Under Dash (UD); Nbr of Pieces: 1; Mfrlabel Cabin Air Filter PartType Cabin Air Filter Quantity Required 1
2012
Honda
Crosstour
EX Hatchback 4-Door 2.4L 2354CC 144Cu. In. l4 GAS DOHC Naturally Aspirated
2012
Honda
Crosstour
EX Hatchback 4-Door 3.5L 3471CC V6 GAS SOHC Naturally Aspirated
2012
Honda
Crosstour
EX-L Hatchback 4-Door 2.4L 2354CC 144Cu. In. l4 GAS DOHC Naturally Aspirated
2012
Honda
Crosstour
EX-L Hatchback 4-Door 3.5L 3471CC V6 GAS SOHC Naturally Aspirated
2012
Honda
Odyssey
EX Mini Passenger Van 4-Door 3.5L 3471CC V6 GAS SOHC Naturally Aspirated
Install Time: >20 Min; Location: Under Dash (UD); Nbr of Pieces: 1; Mfrlabel Cabin Air Filter PartType Cabin Air Filter Quantity Required 1
2012
Honda
Odyssey
EX-L Mini Passenger Van 4-Door 3.5L 3471CC V6 GAS SOHC Naturally Aspirated
Install Time: >20 Min; Location: Under Dash (UD); Nbr of Pieces: 1; Mfrlabel Cabin Air Filter PartType Cabin Air Filter Quantity Required 1
2012
Honda
Odyssey
LX Mini Passenger Van 4-Door 3.5L 3471CC V6 GAS SOHC Naturally Aspirated
Install Time: >20 Min; Location: Under Dash (UD); Nbr of Pieces: 1; Mfrlabel Cabin Air Filter PartType Cabin Air Filter Quantity Required 1
2012
Honda
Odyssey
Touring Elite Mini Passenger Van 4-Door 3.5L 3471CC V6 GAS SOHC Naturally Aspirated
Install Time: >20 Min; Location: Under Dash (UD); Nbr of Pieces: 1; Mfrlabel Cabin Air Filter PartType Cabin Air Filter Quantity Required 1
2012
Honda
Odyssey
Touring Mini Passenger Van 4-Door 3.5L 3471CC V6 GAS SOHC Naturally Aspirated
Install Time: >20 Min; Location: Under Dash (UD); Nbr of Pieces: 1; Mfrlabel Cabin Air Filter PartType Cabin Air Filter Quantity Required 1
2012
Honda
Pilot
EX Sport Utility 4-Door 3.5L 3471CC V6 GAS SOHC Naturally Aspirated
Install Time: >20 Min; Location: Under Dash (UD); Nbr of Pieces: 1; Mfrlabel Cabin Air Filter PartType Cabin Air Filter Quantity Required 1
2012
Honda
Pilot
EX-L Sport Utility 4-Door 3.5L 3471CC V6 GAS SOHC Naturally Aspirated
Install Time: >20 Min; Location: Under Dash (UD); Nbr of Pieces: 1; Mfrlabel Cabin Air Filter PartType Cabin Air Filter Quantity Required 1
2012
Honda
Pilot
LX Sport Utility 4-Door 3.5L 3471CC V6 GAS SOHC Naturally Aspirated
Install Time: >20 Min; Location: Under Dash (UD); Nbr of Pieces: 1; Mfrlabel Cabin Air Filter PartType Cabin Air Filter Quantity Required 1
2012
Honda
Pilot
Touring Sport Utility 4-Door 3.5L 3471CC V6 GAS SOHC Naturally Aspirated
Install Time: >20 Min; Location: Under Dash (UD); Nbr of Pieces: 1; Mfrlabel Cabin Air Filter PartType Cabin Air Filter Quantity Required 1
2012
Honda
Ridgeline
DX Crew Cab Pickup 4-Door 3.5L 3471CC V6 GAS SOHC Naturally Aspirated
Install Time: >20 Min; Location: Under Dash (UD); Nbr of Pieces: 1; Mfrlabel Cabin Air Filter PartType Cabin Air Filter Quantity Required 1
2012
Honda
Ridgeline
RT Crew Cab Pickup 4-Door 3.5L 3471CC V6 GAS SOHC Naturally Aspirated
Install Time: >20 Min; Location: Under Dash (UD); Nbr of Pieces: 1; Mfrlabel Cabin Air Filter PartType Cabin Air Filter Quantity Required 1
2012
Honda
Ridgeline
RTL Crew Cab Pickup 4-Door 3.5L 3471CC V6 GAS SOHC Naturally Aspirated
Install Time: >20 Min; Location: Under Dash (UD); Nbr of Pieces: 1; Mfrlabel Cabin Air Filter PartType Cabin Air Filter Quantity Required 1
2012
Honda
Ridgeline
RTS Crew Cab Pickup 4-Door 3.5L 3471CC V6 GAS SOHC Naturally Aspirated
Install Time: >20 Min; Location: Under Dash (UD); Nbr of Pieces: 1; Mfrlabel Cabin Air Filter PartType Cabin Air Filter Quantity Required 1
2012
Honda
Ridgeline
Sport Crew Cab Pickup 4-Door 3.5L 3471CC V6 GAS SOHC Naturally Aspirated
Install Time: >20 Min; Location: Under Dash (UD); Nbr of Pieces: 1; Mfrlabel Cabin Air Filter PartType Cabin Air Filter Quantity Required 1
2012
Honda
Ridgeline
Touring Crew Cab Pickup 4-Door 3.5L 3471CC V6 GAS SOHC Naturally Aspirated
Install Time: >20 Min; Location: Under Dash (UD); Nbr of Pieces: 1; Mfrlabel Cabin Air Filter PartType Cabin Air Filter Quantity Required 1
2012
Honda
Ridgeline
VP Crew Cab Pickup 4-Door 3.5L 3471CC V6 GAS SOHC Naturally Aspirated
Install Time: >20 Min; Location: Under Dash (UD); Nbr of Pieces: 1; Mfrlabel Cabin Air Filter PartType Cabin Air Filter Quantity Required 1
2011
Acura
CSX
Base Sedan 4-Door 2.0L 1998CC 122Cu. In. l4 GAS DOHC Naturally Aspirated
2011
Acura
CSX
iTech Sedan 4-Door 2.0L 1998CC 122Cu. In. l4 GAS DOHC Naturally Aspirated
2011
Acura
MDX
Base Sport Utility 4-Door 3.7L 3664CC V6 GAS SOHC Naturally Aspirated
2011
Acura
MDX
Base Sport Utility 4-Door 3.7L 3664CC V6 GAS SOHC Naturally Aspirated
Install Time: >20 Min; Location: Under Dash (UD); Nbr of Pieces: 1; Mfrlabel Cabin Air Filter PartType Cabin Air Filter Quantity Required 1
2011
Acura
RDX
Base Sport Utility 4-Door 2.3L 2300CC 140Cu. In. l4 GAS DOHC Turbocharged
Install Time: >20 Min; Location: Under Dash (UD); Nbr of Pieces: 1; Mfrlabel Cabin Air Filter PartType Cabin Air Filter Quantity Required 1
2011
Acura
RDX
Base Sport Utility 4-Door 2.3L 2300CC l4 GAS DOHC Turbocharged
Install Time: >20 Min; Location: Under Dash (UD); Nbr of Pieces: 1; Mfrlabel Cabin Air Filter PartType Cabin Air Filter Quantity Required 1
2011
Acura
RDX
SH-AWD Sport Utility 4-Door 2.3L 2300CC l4 GAS DOHC Turbocharged
Install Time: >20 Min; Location: Under Dash (UD); Nbr of Pieces: 1; Mfrlabel Cabin Air Filter PartType Cabin Air Filter Quantity Required 1
2011
Acura
RL
Base Sedan 4-Door 3.7L 3664CC V6 GAS SOHC Naturally Aspirated
2011
Acura
TL
Base Sedan 4-Door 3.5L 3471CC V6 GAS SOHC Naturally Aspirated
Install Time: >20 Min; Location: Under Dash (UD); Nbr of Pieces: 1; Mfrlabel Cabin Air Filter PartType Cabin Air Filter Quantity Required 1
2011
Acura
TL
SH-AWD Sedan 4-Door 3.7L 3664CC V6 GAS SOHC Naturally Aspirated
Install Time: >20 Min; Location: Under Dash (UD); Nbr of Pieces: 1; Mfrlabel Cabin Air Filter PartType Cabin Air Filter Quantity Required 1
2011
Acura
TSX
V6 Sedan 4-Door 3.5L 3471CC V6 GAS SOHC Naturally Aspirated
Install Time: >20 Min; Location: Under Dash (UD); Nbr of Pieces: 1; Mfrlabel Cabin Air Filter PartType Cabin Air Filter Quantity Required 1
2011
Acura
ZDX
Base Sport Utility 4-Door 3.7L 3664CC V6 GAS SOHC Naturally Aspirated
Install Time: >20 Min; Location: Under Dash (UD); Nbr of Pieces: 1; Mfrlabel Cabin Air Filter PartType Cabin Air Filter Quantity Required 1
2011
Honda
Accord
EX Coupe 2-Door 3.5L 3471CC V6 GAS SOHC Naturally Aspirated
Install Time: >20 Min; Location: Under Dash (UD); Nbr of Pieces: 1; Mfrlabel Cabin Air Filter PartType Cabin Air Filter Quantity Required 1
2011
Honda
Accord
EX Sedan 4-Door 3.5L 3471CC V6 GAS SOHC Naturally Aspirated
Install Time: >20 Min; Location: Under Dash (UD); Nbr of Pieces: 1; Mfrlabel Cabin Air Filter PartType Cabin Air Filter Quantity Required 1
2011
Honda
Accord
EX-L Coupe 2-Door 3.5L 3471CC V6 GAS SOHC Naturally Aspirated
Install Time: >20 Min; Location: Under Dash (UD); Nbr of Pieces: 1; Mfrlabel Cabin Air Filter PartType Cabin Air Filter Quantity Required 1
2011
Honda
Accord
EX-L Sedan 4-Door 3.5L 3471CC V6 GAS SOHC Naturally Aspirated
Install Time: >20 Min; Location: Under Dash (UD); Nbr of Pieces: 1; Mfrlabel Cabin Air Filter PartType Cabin Air Filter Quantity Required 1
2011
Honda
Accord Crosstour
EX Hatchback 4-Door 3.5L 3471CC V6 GAS SOHC Naturally Aspirated
Install Time: >20 Min; Location: Under Dash (UD); Nbr of Pieces: 1; Mfrlabel Cabin Air Filter PartType Cabin Air Filter Quantity Required 1
2011
Honda
Accord Crosstour
EX-L Hatchback 4-Door 3.5L 3471CC V6 GAS SOHC Naturally Aspirated
Install Time: >20 Min; Location: Under Dash (UD); Nbr of Pieces: 1; Mfrlabel Cabin Air Filter PartType Cabin Air Filter Quantity Required 1
2011
Honda
Civic
DX Coupe 2-Door 1.8L 1799CC l4 GAS SOHC Naturally Aspirated
Install Time: >20 Min; Location: Under Dash (UD); Nbr of Pieces: 1; Mfrlabel Cabin Air Filter PartType Cabin Air Filter Quantity Required 1
2011
Honda
Civic
DX Sedan 4-Door 1.8L 1799CC l4 GAS SOHC Naturally Aspirated
Install Time: >20 Min; Location: Under Dash (UD); Nbr of Pieces: 1; Mfrlabel Cabin Air Filter PartType Cabin Air Filter Quantity Required 1
2011
Honda
Civic
DX-G Coupe 2-Door 1.8L 1799CC l4 GAS SOHC Naturally Aspirated
Install Time: >20 Min; Location: Under Dash (UD); Nbr of Pieces: 1; Mfrlabel Cabin Air Filter PartType Cabin Air Filter Quantity Required 1
2011
Honda
Civic
DX-G Sedan 4-Door 1.8L 1799CC l4 GAS SOHC Naturally Aspirated
Install Time: >20 Min; Location: Under Dash (UD); Nbr of Pieces: 1; Mfrlabel Cabin Air Filter PartType Cabin Air Filter Quantity Required 1
2011
Honda
Civic
EX Coupe 2-Door 1.8L 1799CC l4 GAS SOHC Naturally Aspirated
Install Time: >20 Min; Location: Under Dash (UD); Nbr of Pieces: 1; Mfrlabel Cabin Air Filter PartType Cabin Air Filter Quantity Required 1
2011
Honda
Civic
EX Sedan 4-Door 1.8L 1799CC l4 GAS SOHC Naturally Aspirated
Install Time: >20 Min; Location: Under Dash (UD); Nbr of Pieces: 1; Mfrlabel Cabin Air Filter PartType Cabin Air Filter Quantity Required 1
2011
Honda
Civic
EX-L Coupe 2-Door 1.8L 1799CC l4 GAS SOHC Naturally Aspirated
Install Time: >20 Min; Location: Under Dash (UD); Nbr of Pieces: 1; Mfrlabel Cabin Air Filter PartType Cabin Air Filter Quantity Required 1
2011
Honda
Civic
EX-L Sedan 4-Door 1.8L 1799CC l4 GAS SOHC Naturally Aspirated
Install Time: >20 Min; Location: Under Dash (UD); Nbr of Pieces: 1; Mfrlabel Cabin Air Filter PartType Cabin Air Filter Quantity Required 1
2011
Honda
Civic
GX Sedan 4-Door 1.8L 1799CC l4 CNG SOHC Naturally Aspirated
Install Time: >20 Min; Location: Under Dash (UD); Nbr of Pieces: 1; Mfrlabel Cabin Air Filter PartType Cabin Air Filter Quantity Required 1
2011
Honda
Civic
Hybrid Sedan 4-Door 1.3L 1339CC l4 ELECTRIC/GAS SOHC Naturally Aspirated
Install Time: >20 Min; Location: Under Dash (UD); Nbr of Pieces: 1; Mfrlabel Cabin Air Filter PartType Cabin Air Filter Quantity Required 1
2011
Honda
Civic
Hybrid-L Sedan 4-Door 1.3L 1339CC l4 ELECTRIC/GAS SOHC Naturally Aspirated
Install Time: >20 Min; Location: Under Dash (UD); Nbr of Pieces: 1; Mfrlabel Cabin Air Filter PartType Cabin Air Filter Quantity Required 1
2011
Honda
Civic
LX Coupe 2-Door 1.8L 1799CC l4 GAS SOHC Naturally Aspirated
Install Time: >20 Min; Location: Under Dash (UD); Nbr of Pieces: 1; Mfrlabel Cabin Air Filter PartType Cabin Air Filter Quantity Required 1
2011
Honda
Civic
LX Sedan 4-Door 1.8L 1799CC l4 GAS SOHC Naturally Aspirated
Install Time: >20 Min; Location: Under Dash (UD); Nbr of Pieces: 1; Mfrlabel Cabin Air Filter PartType Cabin Air Filter Quantity Required 1
2011
Honda
Civic
LX-S Sedan 4-Door 1.8L 1799CC l4 GAS SOHC Naturally Aspirated
Install Time: >20 Min; Location: Under Dash (UD); Nbr of Pieces: 1; Mfrlabel Cabin Air Filter PartType Cabin Air Filter Quantity Required 1
2011
Honda
Civic
Si Coupe 2-Door 2.0L 1998CC 122Cu. In. l4 GAS DOHC Naturally Aspirated
Install Time: >20 Min; Location: Under Dash (UD); Nbr of Pieces: 1; Mfrlabel Cabin Air Filter PartType Cabin Air Filter Quantity Required 1
2011
Honda
Civic
Si Sedan 4-Door 2.0L 1998CC 122Cu. In. l4 GAS DOHC Naturally Aspirated
Install Time: >20 Min; Location: Under Dash (UD); Nbr of Pieces: 1; Mfrlabel Cabin Air Filter PartType Cabin Air Filter Quantity Required 1
2011
Honda
Odyssey
EX Mini Passenger Van 4-Door 3.5L 3471CC V6 GAS SOHC Naturally Aspirated
Install Time: >20 Min; Location: Under Dash (UD); Nbr of Pieces: 1; Mfrlabel Cabin Air Filter PartType Cabin Air Filter Quantity Required 1
2011
Honda
Odyssey
EX-L Mini Passenger Van 4-Door 3.5L 3471CC V6 GAS SOHC Naturally Aspirated
Install Time: >20 Min; Location: Under Dash (UD); Nbr of Pieces: 1; Mfrlabel Cabin Air Filter PartType Cabin Air Filter Quantity Required 1
2011
Honda
Odyssey
LX Mini Passenger Van 4-Door 3.5L 3471CC V6 GAS SOHC Naturally Aspirated
Install Time: >20 Min; Location: Under Dash (UD); Nbr of Pieces: 1; Mfrlabel Cabin Air Filter PartType Cabin Air Filter Quantity Required 1
2011
Honda
Odyssey
Touring Elite Mini Passenger Van 4-Door 3.5L 3471CC V6 GAS SOHC Naturally Aspirated
Install Time: >20 Min; Location: Under Dash (UD); Nbr of Pieces: 1; Mfrlabel Cabin Air Filter PartType Cabin Air Filter Quantity Required 1
2011
Honda
Odyssey
Touring Mini Passenger Van 4-Door 3.5L 3471CC V6 GAS SOHC Naturally Aspirated
Install Time: >20 Min; Location: Under Dash (UD); Nbr of Pieces: 1; Mfrlabel Cabin Air Filter PartType Cabin Air Filter Quantity Required 1
2011
Honda
Pilot
EX Sport Utility 4-Door 3.5L 3471CC V6 GAS SOHC Naturally Aspirated
Install Time: >20 Min; Location: Under Dash (UD); Nbr of Pieces: 1; Mfrlabel Cabin Air Filter PartType Cabin Air Filter Quantity Required 1
2011
Honda
Pilot
EX-L Sport Utility 4-Door 3.5L 3471CC V6 GAS SOHC Naturally Aspirated
Install Time: >20 Min; Location: Under Dash (UD); Nbr of Pieces: 1; Mfrlabel Cabin Air Filter PartType Cabin Air Filter Quantity Required 1
2011
Honda
Pilot
LX Sport Utility 4-Door 3.5L 3471CC V6 GAS SOHC Naturally Aspirated
Install Time: >20 Min; Location: Under Dash (UD); Nbr of Pieces: 1; Mfrlabel Cabin Air Filter PartType Cabin Air Filter Quantity Required 1
2011
Honda
Pilot
Touring Sport Utility 4-Door 3.5L 3471CC V6 GAS SOHC Naturally Aspirated
Install Time: >20 Min; Location: Under Dash (UD); Nbr of Pieces: 1; Mfrlabel Cabin Air Filter PartType Cabin Air Filter Quantity Required 1
2011
Honda
Ridgeline
DX Crew Cab Pickup 4-Door 3.5L 3471CC V6 GAS SOHC Naturally Aspirated
Install Time: >20 Min; Location: Under Dash (UD); Nbr of Pieces: 1; Mfrlabel Cabin Air Filter PartType Cabin Air Filter Quantity Required 1
2011
Honda
Ridgeline
EX-L Crew Cab Pickup 4-Door 3.5L 3471CC V6 GAS SOHC Naturally Aspirated
Install Time: >20 Min; Location: Under Dash (UD); Nbr of Pieces: 1; Mfrlabel Cabin Air Filter PartType Cabin Air Filter Quantity Required 1
2011
Honda
Ridgeline
RT Crew Cab Pickup 4-Door 3.5L 3471CC V6 GAS SOHC Naturally Aspirated
Install Time: >20 Min; Location: Under Dash (UD); Nbr of Pieces: 1; Mfrlabel Cabin Air Filter PartType Cabin Air Filter Quantity Required 1
2011
Honda
Ridgeline
RTL Crew Cab Pickup 4-Door 3.5L 3471CC V6 GAS SOHC Naturally Aspirated
Install Time: >20 Min; Location: Under Dash (UD); Nbr of Pieces: 1; Mfrlabel Cabin Air Filter PartType Cabin Air Filter Quantity Required 1
2011
Honda
Ridgeline
RTS Crew Cab Pickup 4-Door 3.5L 3471CC V6 GAS SOHC Naturally Aspirated
Install Time: >20 Min; Location: Under Dash (UD); Nbr of Pieces: 1; Mfrlabel Cabin Air Filter PartType Cabin Air Filter Quantity Required 1
2011
Honda
Ridgeline
VP Crew Cab Pickup 4-Door 3.5L 3471CC V6 GAS SOHC Naturally Aspirated
Install Time: >20 Min; Location: Under Dash (UD); Nbr of Pieces: 1; Mfrlabel Cabin Air Filter PartType Cabin Air Filter Quantity Required 1
2010
Acura
CSX
iTech Sedan 4-Door 2.0L 1998CC 122Cu. In. l4 GAS DOHC Naturally Aspirated
2010
Acura
CSX
Type-S Sedan 4-Door 2.0L 1998CC 122Cu. In. l4 GAS DOHC Naturally Aspirated
2010
Acura
MDX
Base Sport Utility 4-Door 3.7L 3664CC V6 GAS SOHC Naturally Aspirated
2010
Acura
MDX
Base Sport Utility 4-Door 3.7L 3664CC V6 GAS SOHC Naturally Aspirated
Install Time: >20 Min; Location: Under Dash (UD); Nbr of Pieces: 1; Mfrlabel Cabin Air Filter PartType Cabin Air Filter Quantity Required 1
2010
Acura
RDX
Base Sport Utility 4-Door 2.3L 2300CC l4 GAS DOHC Turbocharged
Install Time: >20 Min; Location: Under Dash (UD); Nbr of Pieces: 1; Mfrlabel Cabin Air Filter PartType Cabin Air Filter Quantity Required 1
2010
Acura
RDX
SH-AWD Sport Utility 4-Door 2.3L 2300CC l4 GAS DOHC Turbocharged
Install Time: >20 Min; Location: Under Dash (UD); Nbr of Pieces: 1; Mfrlabel Cabin Air Filter PartType Cabin Air Filter Quantity Required 1
2010
Acura
RL
Base Sedan 4-Door 3.7L 3664CC V6 GAS SOHC Naturally Aspirated
Install Time: >20 Min; Location: Under Dash (UD); Nbr of Pieces: 1; Mfrlabel Cabin Air Filter PartType Cabin Air Filter Quantity Required 1
2010
Acura
TL
Base Sedan 4-Door 3.5L 3471CC V6 GAS SOHC Naturally Aspirated
Install Time: >20 Min; Location: Under Dash (UD); Nbr of Pieces: 1; Mfrlabel Cabin Air Filter PartType Cabin Air Filter Quantity Required 1
2010
Acura
TL
SH-AWD Sedan 4-Door 3.7L 3664CC V6 GAS SOHC Naturally Aspirated
Install Time: >20 Min; Location: Under Dash (UD); Nbr of Pieces: 1; Mfrlabel Cabin Air Filter PartType Cabin Air Filter Quantity Required 1
2010
Acura
TSX
V6 Sedan 4-Door 3.5L 3471CC V6 GAS SOHC Naturally Aspirated
Install Time: >20 Min; Location: Under Dash (UD); Nbr of Pieces: 1; Mfrlabel Cabin Air Filter PartType Cabin Air Filter Quantity Required 1
2010
Acura
ZDX
Base Sport Utility 4-Door 3.7L 3664CC V6 GAS SOHC Naturally Aspirated
Install Time: >20 Min; Location: Under Dash (UD); Nbr of Pieces: 1; Mfrlabel Cabin Air Filter PartType Cabin Air Filter Quantity Required 1
2010
Honda
Accord
EX Coupe 2-Door 3.5L 3471CC V6 GAS SOHC Naturally Aspirated
Install Time: >20 Min; Location: Under Dash (UD); Nbr of Pieces: 1; Mfrlabel Cabin Air Filter PartType Cabin Air Filter Quantity Required 1
2010
Honda
Accord
EX Sedan 4-Door 3.5L 3471CC V6 GAS SOHC Naturally Aspirated
Install Time: >20 Min; Location: Under Dash (UD); Nbr of Pieces: 1; Mfrlabel Cabin Air Filter PartType Cabin Air Filter Quantity Required 1
2010
Honda
Accord
EX-L Coupe 2-Door 3.5L 3471CC V6 GAS SOHC Naturally Aspirated
Install Time: >20 Min; Location: Under Dash (UD); Nbr of Pieces: 1; Mfrlabel Cabin Air Filter PartType Cabin Air Filter Quantity Required 1
2010
Honda
Accord
EX-L Sedan 4-Door 3.5L 3471CC V6 GAS SOHC Naturally Aspirated
Install Time: >20 Min; Location: Under Dash (UD); Nbr of Pieces: 1; Mfrlabel Cabin Air Filter PartType Cabin Air Filter Quantity Required 1
2010
Honda
Accord Crosstour
EX Hatchback 4-Door 3.5L 3471CC V6 GAS SOHC Naturally Aspirated
Install Time: >20 Min; Location: Under Dash (UD); Nbr of Pieces: 1; Mfrlabel Cabin Air Filter PartType Cabin Air Filter Quantity Required 1
2010
Honda
Accord Crosstour
EX-L Hatchback 4-Door 3.5L 3471CC V6 GAS SOHC Naturally Aspirated
Install Time: >20 Min; Location: Under Dash (UD); Nbr of Pieces: 1; Mfrlabel Cabin Air Filter PartType Cabin Air Filter Quantity Required 1
2010
Honda
Civic
DX Coupe 2-Door 1.8L 1799CC l4 GAS SOHC Naturally Aspirated
Install Time: >20 Min; Location: Under Dash (UD); Nbr of Pieces: 1; CANADA BUILT; USA BUILT; Coupe Mfrlabel Cabin Air Filter PartType Cabin Air Filter Quantity Required 1
2010
Honda
Civic
DX Sedan 4-Door 1.8L 1799CC l4 GAS SOHC Naturally Aspirated
Install Time: >20 Min; Location: Under Dash (UD); Nbr of Pieces: 1; CANADA BUILT; USA BUILT; Sedan Mfrlabel Cabin Air Filter PartType Cabin Air Filter Quantity Required 1
2010
Honda
Civic
DX-G Coupe 2-Door 1.8L 1799CC l4 GAS SOHC Naturally Aspirated
Install Time: >20 Min; Location: Under Dash (UD); Nbr of Pieces: 1; CANADA BUILT; USA BUILT; Coupe Mfrlabel Cabin Air Filter PartType Cabin Air Filter Quantity Required 1
2010
Honda
Civic
DX-G Sedan 4-Door 1.8L 1799CC l4 GAS SOHC Naturally Aspirated
Install Time: >20 Min; Location: Under Dash (UD); Nbr of Pieces: 1; CANADA BUILT; USA BUILT; Sedan Mfrlabel Cabin Air Filter PartType Cabin Air Filter Quantity Required 1
2010
Honda
Civic
EX Coupe 2-Door 1.8L 1799CC l4 GAS SOHC Naturally Aspirated
Install Time: >20 Min; Location: Under Dash (UD); Nbr of Pieces: 1; CANADA BUILT; USA BUILT; Coupe Mfrlabel Cabin Air Filter PartType Cabin Air Filter Quantity Required 1
2010
Honda
Civic
EX Sedan 4-Door 1.8L 1799CC l4 GAS SOHC Naturally Aspirated
Install Time: >20 Min; Location: Under Dash (UD); Nbr of Pieces: 1; CANADA BUILT; USA BUILT; Sedan Mfrlabel Cabin Air Filter PartType Cabin Air Filter Quantity Required 1
2010
Honda
Civic
GX Sedan 4-Door 1.8L 1799CC l4 CNG SOHC Naturally Aspirated
Install Time: >20 Min; Location: Under Dash (UD); Nbr of Pieces: 1; CANADA BUILT; USA BUILT; Sedan Mfrlabel Cabin Air Filter PartType Cabin Air Filter Quantity Required 1
2010
Honda
Civic
Hybrid Sedan 4-Door 1.3L 1339CC l4 ELECTRIC/GAS SOHC Naturally Aspirated
Install Time: >20 Min; Location: Under Dash (UD); Nbr of Pieces: 1; CANADA BUILT; USA BUILT; Sedan Mfrlabel Cabin Air Filter PartType Cabin Air Filter Quantity Required 1
2010
Honda
Civic
Hybrid-L Sedan 4-Door 1.3L 1339CC l4 ELECTRIC/GAS SOHC Naturally Aspirated
Install Time: >20 Min; Location: Under Dash (UD); Nbr of Pieces: 1; CANADA BUILT; USA BUILT; Sedan Mfrlabel Cabin Air Filter PartType Cabin Air Filter Quantity Required 1
2010
Honda
Civic
LX Coupe 2-Door 1.8L 1799CC l4 GAS SOHC Naturally Aspirated
Install Time: >20 Min; Location: Under Dash (UD); Nbr of Pieces: 1; CANADA BUILT; USA BUILT; Coupe Mfrlabel Cabin Air Filter PartType Cabin Air Filter Quantity Required 1
2010
Honda
Civic
LX Sedan 4-Door 1.8L 1799CC l4 GAS SOHC Naturally Aspirated
Install Time: >20 Min; Location: Under Dash (UD); Nbr of Pieces: 1; CANADA BUILT; USA BUILT; Sedan Mfrlabel Cabin Air Filter PartType Cabin Air Filter Quantity Required 1
2010
Honda
Civic
LX-S Sedan 4-Door 1.8L 1799CC l4 GAS SOHC Naturally Aspirated
Install Time: >20 Min; Location: Under Dash (UD); Nbr of Pieces: 1; CANADA BUILT; USA BUILT; Sedan Mfrlabel Cabin Air Filter PartType Cabin Air Filter Quantity Required 1
2010
Honda
Civic
Si Coupe 2-Door 2.0L 1998CC 122Cu. In. l4 GAS DOHC Naturally Aspirated
Install Time: >20 Min; Location: Under Dash (UD); Nbr of Pieces: 1; CANADA BUILT; USA BUILT; Coupe Mfrlabel Cabin Air Filter PartType Cabin Air Filter Quantity Required 1
2010
Honda
Civic
Si Sedan 4-Door 2.0L 1998CC 122Cu. In. l4 GAS DOHC Naturally Aspirated
Install Time: >20 Min; Location: Under Dash (UD); Nbr of Pieces: 1; CANADA BUILT; USA BUILT; Sedan Mfrlabel Cabin Air Filter PartType Cabin Air Filter Quantity Required 1
2010
Honda
Civic
Sport Sedan 4-Door 1.8L 1799CC l4 GAS SOHC Naturally Aspirated
Install Time: >20 Min; Location: Under Dash (UD); Nbr of Pieces: 1; CANADA BUILT; USA BUILT; Sedan Mfrlabel Cabin Air Filter PartType Cabin Air Filter Quantity Required 1
2010
Honda
Odyssey
DX Mini Passenger Van 4-Door 3.5L 3471CC V6 GAS SOHC Naturally Aspirated
Install Time: >20 Min; Location: Under Dash (UD); Nbr of Pieces: 1; Mfrlabel Cabin Air Filter PartType Cabin Air Filter Quantity Required 1
2010
Honda
Odyssey
EX Mini Passenger Van 4-Door 3.5L 3471CC V6 GAS SOHC Naturally Aspirated
Install Time: >20 Min; Location: Under Dash (UD); Nbr of Pieces: 1; Mfrlabel Cabin Air Filter PartType Cabin Air Filter Quantity Required 1
2010
Honda
Odyssey
EX-L Mini Passenger Van 4-Door 3.5L 3471CC V6 GAS SOHC Naturally Aspirated
Install Time: >20 Min; Location: Under Dash (UD); Nbr of Pieces: 1; Mfrlabel Cabin Air Filter PartType Cabin Air Filter Quantity Required 1
2010
Honda
Odyssey
LX Mini Passenger Van 4-Door 3.5L 3471CC V6 GAS SOHC Naturally Aspirated
Install Time: >20 Min; Location: Under Dash (UD); Nbr of Pieces: 1; Mfrlabel Cabin Air Filter PartType Cabin Air Filter Quantity Required 1
2010
Honda
Odyssey
NHL SE Mini Passenger Van 4-Door 3.5L 3471CC V6 GAS SOHC Naturally Aspirated
Install Time: >20 Min; Location: Under Dash (UD); Nbr of Pieces: 1; Mfrlabel Cabin Air Filter PartType Cabin Air Filter Quantity Required 1
2010
Honda
Odyssey
Touring Mini Passenger Van 4-Door 3.5L 3471CC V6 GAS SOHC Naturally Aspirated
Install Time: >20 Min; Location: Under Dash (UD); Nbr of Pieces: 1; Mfrlabel Cabin Air Filter PartType Cabin Air Filter Quantity Required 1
2010
Honda
Pilot
EX Sport Utility 4-Door 3.5L 3471CC V6 GAS SOHC Naturally Aspirated
Install Time: >20 Min; Location: Under Dash (UD); Nbr of Pieces: 1; Mfrlabel Cabin Air Filter PartType Cabin Air Filter Quantity Required 1
2010
Honda
Pilot
EX-L Sport Utility 4-Door 3.5L 3471CC V6 GAS SOHC Naturally Aspirated
Install Time: >20 Min; Location: Under Dash (UD); Nbr of Pieces: 1; Mfrlabel Cabin Air Filter PartType Cabin Air Filter Quantity Required 1
2010
Honda
Pilot
EXL Sport Utility 4-Door 3.5L 3471CC V6 GAS SOHC Naturally Aspirated
Install Time: >20 Min; Location: Under Dash (UD); Nbr of Pieces: 1; Mfrlabel Cabin Air Filter PartType Cabin Air Filter Quantity Required 1
2010
Honda
Pilot
LX Sport Utility 4-Door 3.5L 3471CC V6 GAS SOHC Naturally Aspirated
Install Time: >20 Min; Location: Under Dash (UD); Nbr of Pieces: 1; Mfrlabel Cabin Air Filter PartType Cabin Air Filter Quantity Required 1
2010
Honda
Pilot
Touring Sport Utility 4-Door 3.5L 3471CC V6 GAS SOHC Naturally Aspirated
Install Time: >20 Min; Location: Under Dash (UD); Nbr of Pieces: 1; Mfrlabel Cabin Air Filter PartType Cabin Air Filter Quantity Required 1
2010
Honda
Ridgeline
DX Crew Cab Pickup 4-Door 3.5L 3471CC V6 GAS SOHC Naturally Aspirated
Install Time: >20 Min; Location: Under Dash (UD); Nbr of Pieces: 1; Mfrlabel Cabin Air Filter PartType Cabin Air Filter Quantity Required 1
2010
Honda
Ridgeline
EX-L Crew Cab Pickup 4-Door 3.5L 3471CC V6 GAS SOHC Naturally Aspirated
Install Time: >20 Min; Location: Under Dash (UD); Nbr of Pieces: 1; Mfrlabel Cabin Air Filter PartType Cabin Air Filter Quantity Required 1
2010
Honda
Ridgeline
RT Crew Cab Pickup 4-Door 3.5L 3471CC V6 GAS SOHC Naturally Aspirated
Install Time: >20 Min; Location: Under Dash (UD); Nbr of Pieces: 1; Mfrlabel Cabin Air Filter PartType Cabin Air Filter Quantity Required 1
2010
Honda
Ridgeline
RTL Crew Cab Pickup 4-Door 3.5L 3471CC V6 GAS SOHC Naturally Aspirated
Install Time: >20 Min; Location: Under Dash (UD); Nbr of Pieces: 1; Mfrlabel Cabin Air Filter PartType Cabin Air Filter Quantity Required 1
2010
Honda
Ridgeline
RTS Crew Cab Pickup 4-Door 3.5L 3471CC V6 GAS SOHC Naturally Aspirated
Install Time: >20 Min; Location: Under Dash (UD); Nbr of Pieces: 1; Mfrlabel Cabin Air Filter PartType Cabin Air Filter Quantity Required 1
2010
Honda
Ridgeline
VP Crew Cab Pickup 4-Door 3.5L 3471CC V6 GAS SOHC Naturally Aspirated
Install Time: >20 Min; Location: Under Dash (UD); Nbr of Pieces: 1; Mfrlabel Cabin Air Filter PartType Cabin Air Filter Quantity Required 1
2009
Acura
CSX
Technology Sedan 4-Door 2.0L 1998CC 122Cu. In. l4 GAS DOHC Naturally Aspirated
2009
Acura
CSX
Touring Sedan 4-Door 2.0L 1998CC 122Cu. In. l4 GAS DOHC Naturally Aspirated
2009
Acura
CSX
Type-S Sedan 4-Door 2.0L 1998CC 122Cu. In. l4 GAS DOHC Naturally Aspirated
2009
Acura
MDX
Base Sport Utility 4-Door 3.7L 3664CC V6 GAS SOHC Naturally Aspirated
Install Time: >20 Min; Location: Under Dash (UD); Nbr of Pieces: 1; Mfrlabel Cabin Air Filter PartType Cabin Air Filter Quantity Required 1
2009
Acura
RDX
Base Sport Utility 4-Door 2.3L 2300CC l4 GAS DOHC Turbocharged
Install Time: >20 Min; Location: Under Dash (UD); Nbr of Pieces: 1; Mfrlabel Cabin Air Filter PartType Cabin Air Filter Quantity Required 1
2009
Acura
RL
Base Sedan 4-Door 3.7L 3664CC V6 GAS SOHC Naturally Aspirated
Install Time: >20 Min; Location: Under Dash (UD); Nbr of Pieces: 1; Mfrlabel Cabin Air Filter PartType Cabin Air Filter Quantity Required 1
2009
Acura
TL
Base Sedan 4-Door 3.5L 3471CC V6 GAS SOHC Naturally Aspirated
Install Time: >20 Min; Location: Under Dash (UD); Nbr of Pieces: 1; Mfrlabel Cabin Air Filter PartType Cabin Air Filter Quantity Required 1
2009
Acura
TL
SH-AWD Sedan 4-Door 3.7L 3664CC V6 GAS SOHC Naturally Aspirated
Install Time: >20 Min; Location: Under Dash (UD); Nbr of Pieces: 1; Mfrlabel Cabin Air Filter PartType Cabin Air Filter Quantity Required 1
2009
Honda
Accord
EX Coupe 2-Door 3.5L 3471CC V6 GAS SOHC Naturally Aspirated
Install Time: >20 Min; Location: Under Dash (UD); Nbr of Pieces: 1; Coupe Mfrlabel Cabin Air Filter PartType Cabin Air Filter Quantity Required 1
2009
Honda
Accord
EX-L Coupe 2-Door 3.5L 3471CC V6 GAS SOHC Naturally Aspirated
Install Time: >20 Min; Location: Under Dash (UD); Nbr of Pieces: 1; Coupe Mfrlabel Cabin Air Filter PartType Cabin Air Filter Quantity Required 1
2009
Honda
Civic
DX Coupe 2-Door 1.8L 1799CC l4 GAS SOHC Naturally Aspirated
Install Time: >20 Min; Location: Under Dash (UD); Nbr of Pieces: 1; CANADA BUILT; USA BUILT; Coupe Mfrlabel Cabin Air Filter PartType Cabin Air Filter Quantity Required 1
2009
Honda
Civic
DX Sedan 4-Door 1.8L 1799CC l4 GAS SOHC Naturally Aspirated
Install Time: >20 Min; Location: Under Dash (UD); Nbr of Pieces: 1; CANADA BUILT; USA BUILT; Sedan Mfrlabel Cabin Air Filter PartType Cabin Air Filter Quantity Required 1
2009
Honda
Civic
DX-G Coupe 2-Door 1.8L 1799CC l4 GAS SOHC Naturally Aspirated
Install Time: >20 Min; Location: Under Dash (UD); Nbr of Pieces: 1; CANADA BUILT; USA BUILT; Coupe Mfrlabel Cabin Air Filter PartType Cabin Air Filter Quantity Required 1
2009
Honda
Civic
DX-G Sedan 4-Door 1.8L 1799CC l4 GAS SOHC Naturally Aspirated
Install Time: >20 Min; Location: Under Dash (UD); Nbr of Pieces: 1; CANADA BUILT; USA BUILT; Sedan Mfrlabel Cabin Air Filter PartType Cabin Air Filter Quantity Required 1
2009
Honda
Civic
EX Coupe 2-Door 1.8L 1799CC l4 GAS SOHC Naturally Aspirated
Install Time: >20 Min; Location: Under Dash (UD); Nbr of Pieces: 1; CANADA BUILT; USA BUILT; Coupe Mfrlabel Cabin Air Filter PartType Cabin Air Filter Quantity Required 1
2009
Honda
Civic
EX Sedan 4-Door 1.8L 1799CC l4 GAS SOHC Naturally Aspirated
Install Time: >20 Min; Location: Under Dash (UD); Nbr of Pieces: 1; CANADA BUILT; USA BUILT; Sedan Mfrlabel Cabin Air Filter PartType Cabin Air Filter Quantity Required 1
2009
Honda
Civic
GX Sedan 4-Door 1.8L 1799CC l4 CNG SOHC Naturally Aspirated
Install Time: >20 Min; Location: Under Dash (UD); Nbr of Pieces: 1; CANADA BUILT; USA BUILT; Sedan Mfrlabel Cabin Air Filter PartType Cabin Air Filter Quantity Required 1
2009
Honda
Civic
Hybrid Sedan 4-Door 1.3L 1339CC l4 ELECTRIC/GAS SOHC Naturally Aspirated
Install Time: >20 Min; Location: Under Dash (UD); Nbr of Pieces: 1; CANADA BUILT; USA BUILT; Sedan Mfrlabel Cabin Air Filter PartType Cabin Air Filter Quantity Required 1
2009
Honda
Civic
Hybrid-L Sedan 4-Door 1.3L 1339CC l4 ELECTRIC/GAS SOHC Naturally Aspirated
Install Time: >20 Min; Location: Under Dash (UD); Nbr of Pieces: 1; CANADA BUILT; USA BUILT; Sedan Mfrlabel Cabin Air Filter PartType Cabin Air Filter Quantity Required 1
2009
Honda
Civic
LX Coupe 2-Door 1.8L 1799CC l4 GAS SOHC Naturally Aspirated
Install Time: >20 Min; Location: Under Dash (UD); Nbr of Pieces: 1; CANADA BUILT; USA BUILT; Coupe Mfrlabel Cabin Air Filter PartType Cabin Air Filter Quantity Required 1
2009
Honda
Civic
LX Sedan 4-Door 1.8L 1799CC l4 GAS SOHC Naturally Aspirated
Install Time: >20 Min; Location: Under Dash (UD); Nbr of Pieces: 1; CANADA BUILT; USA BUILT; Sedan Mfrlabel Cabin Air Filter PartType Cabin Air Filter Quantity Required 1
2009
Honda
Civic
LX-S Sedan 4-Door 1.8L 1799CC l4 GAS SOHC Naturally Aspirated
Install Time: >20 Min; Location: Under Dash (UD); Nbr of Pieces: 1; CANADA BUILT; USA BUILT; Sedan Mfrlabel Cabin Air Filter PartType Cabin Air Filter Quantity Required 1
2009
Honda
Civic
Si Coupe 2-Door 2.0L 1998CC 122Cu. In. l4 GAS DOHC Naturally Aspirated
Install Time: >20 Min; Location: Under Dash (UD); Nbr of Pieces: 1; CANADA BUILT; USA BUILT; Coupe Mfrlabel Cabin Air Filter PartType Cabin Air Filter Quantity Required 1
2009
Honda
Civic
Si Sedan 4-Door 2.0L 1998CC 122Cu. In. l4 GAS DOHC Naturally Aspirated
Install Time: >20 Min; Location: Under Dash (UD); Nbr of Pieces: 1; CANADA BUILT; USA BUILT; Sedan Mfrlabel Cabin Air Filter PartType Cabin Air Filter Quantity Required 1
2009
Honda
Civic
Sport Sedan 4-Door 1.8L 1799CC l4 GAS SOHC Naturally Aspirated
Install Time: >20 Min; Location: Under Dash (UD); Nbr of Pieces: 1; CANADA BUILT; USA BUILT; Sedan Mfrlabel Cabin Air Filter PartType Cabin Air Filter Quantity Required 1
2009
Honda
Odyssey
DX Mini Passenger Van 4-Door 3.5L 3471CC V6 GAS SOHC Naturally Aspirated
Install Time: >20 Min; Location: Under Dash (UD); Nbr of Pieces: 1; Mfrlabel Cabin Air Filter PartType Cabin Air Filter Quantity Required 1
2009
Honda
Odyssey
EX Mini Passenger Van 4-Door 3.5L 3471CC V6 GAS SOHC Naturally Aspirated
Install Time: >20 Min; Location: Under Dash (UD); Nbr of Pieces: 1; Mfrlabel Cabin Air Filter PartType Cabin Air Filter Quantity Required 1
2009
Honda
Odyssey
EX-L Mini Passenger Van 4-Door 3.5L 3471CC V6 GAS SOHC Naturally Aspirated
Install Time: >20 Min; Location: Under Dash (UD); Nbr of Pieces: 1; Mfrlabel Cabin Air Filter PartType Cabin Air Filter Quantity Required 1
2009
Honda
Odyssey
LX Mini Passenger Van 4-Door 3.5L 3471CC V6 GAS SOHC Naturally Aspirated
Install Time: >20 Min; Location: Under Dash (UD); Nbr of Pieces: 1; Mfrlabel Cabin Air Filter PartType Cabin Air Filter Quantity Required 1
2009
Honda
Odyssey
Touring Mini Passenger Van 4-Door 3.5L 3471CC V6 GAS SOHC Naturally Aspirated
Install Time: >20 Min; Location: Under Dash (UD); Nbr of Pieces: 1; Mfrlabel Cabin Air Filter PartType Cabin Air Filter Quantity Required 1
2009
Honda
Pilot
EX Sport Utility 4-Door 3.5L 3471CC V6 GAS SOHC Naturally Aspirated
Install Time: >20 Min; Location: Under Dash (UD); Nbr of Pieces: 1; Mfrlabel Cabin Air Filter PartType Cabin Air Filter Quantity Required 1
2009
Honda
Pilot
EX-L Sport Utility 4-Door 3.5L 3471CC V6 GAS SOHC Naturally Aspirated
Install Time: >20 Min; Location: Under Dash (UD); Nbr of Pieces: 1; Mfrlabel Cabin Air Filter PartType Cabin Air Filter Quantity Required 1
2009
Honda
Pilot
EXL Sport Utility 4-Door 3.5L 3471CC V6 GAS SOHC Naturally Aspirated
Install Time: >20 Min; Location: Under Dash (UD); Nbr of Pieces: 1; Mfrlabel Cabin Air Filter PartType Cabin Air Filter Quantity Required 1
2009
Honda
Pilot
LX Sport Utility 4-Door 3.5L 3471CC V6 GAS SOHC Naturally Aspirated
Install Time: >20 Min; Location: Under Dash (UD); Nbr of Pieces: 1; Mfrlabel Cabin Air Filter PartType Cabin Air Filter Quantity Required 1
2009
Honda
Pilot
Touring Sport Utility 4-Door 3.5L 3471CC V6 GAS SOHC Naturally Aspirated
Install Time: >20 Min; Location: Under Dash (UD); Nbr of Pieces: 1; Mfrlabel Cabin Air Filter PartType Cabin Air Filter Quantity Required 1
2009
Honda
Ridgeline
DX Crew Cab Pickup 4-Door 3.5L 3471CC V6 GAS SOHC Naturally Aspirated
Install Time: >20 Min; Location: Under Dash (UD); Nbr of Pieces: 1; Mfrlabel Cabin Air Filter PartType Cabin Air Filter Quantity Required 1
2009
Honda
Ridgeline
EX-L Crew Cab Pickup 4-Door 3.5L 3471CC V6 GAS SOHC Naturally Aspirated
Install Time: >20 Min; Location: Under Dash (UD); Nbr of Pieces: 1; Mfrlabel Cabin Air Filter PartType Cabin Air Filter Quantity Required 1
2009
Honda
Ridgeline
RT Crew Cab Pickup 4-Door 3.5L 3471CC V6 GAS SOHC Naturally Aspirated
Install Time: >20 Min; Location: Under Dash (UD); Nbr of Pieces: 1; Mfrlabel Cabin Air Filter PartType Cabin Air Filter Quantity Required 1
2009
Honda
Ridgeline
RTL Crew Cab Pickup 4-Door 3.5L 3471CC V6 GAS SOHC Naturally Aspirated
Install Time: >20 Min; Location: Under Dash (UD); Nbr of Pieces: 1; Mfrlabel Cabin Air Filter PartType Cabin Air Filter Quantity Required 1
2009
Honda
Ridgeline
RTS Crew Cab Pickup 4-Door 3.5L 3471CC V6 GAS SOHC Naturally Aspirated
Install Time: >20 Min; Location: Under Dash (UD); Nbr of Pieces: 1; Mfrlabel Cabin Air Filter PartType Cabin Air Filter Quantity Required 1
2009
Honda
Ridgeline
VP Crew Cab Pickup 4-Door 3.5L 3471CC V6 GAS SOHC Naturally Aspirated
Install Time: >20 Min; Location: Under Dash (UD); Nbr of Pieces: 1; Mfrlabel Cabin Air Filter PartType Cabin Air Filter Quantity Required 1
2008
Acura
CSX
Technology Sedan 4-Door 2.0L 1998CC 122Cu. In. l4 GAS DOHC Naturally Aspirated
2008
Acura
CSX
Touring Sedan 4-Door 2.0L 1998CC 122Cu. In. l4 GAS DOHC Naturally Aspirated
2008
Acura
CSX
Type-S Sedan 4-Door 2.0L 1998CC 122Cu. In. l4 GAS DOHC Naturally Aspirated
2008
Acura
MDX
Base Sport Utility 4-Door 3.7L 3664CC V6 GAS SOHC Naturally Aspirated
Install Time: >20 Min; Location: Under Dash (UD); Nbr of Pieces: 1; Mfrlabel Cabin Air Filter PartType Cabin Air Filter Quantity Required 1
2008
Acura
MDX
Base Sport Utility 4-Door 3.7L 3664CC V6 GAS SOHC Naturally Aspirated
2008
Acura
RDX
Base Sport Utility 4-Door 2.3L 2300CC l4 GAS DOHC Turbocharged
Install Time: >20 Min; Location: Under Dash (UD); Nbr of Pieces: 1; Mfrlabel Cabin Air Filter PartType Cabin Air Filter Quantity Required 1
2008
Acura
RL
Base Sedan 4-Door 3.5L 3471CC V6 GAS SOHC Naturally Aspirated
Install Time: >20 Min; Location: Under Dash (UD); Nbr of Pieces: 1; Mfrlabel Cabin Air Filter PartType Cabin Air Filter Quantity Required 1
2008
Acura
RL
Elite Sedan 4-Door 3.5L 3471CC V6 GAS SOHC Naturally Aspirated
Install Time: >20 Min; Location: Under Dash (UD); Nbr of Pieces: 1; Mfrlabel Cabin Air Filter PartType Cabin Air Filter Quantity Required 1
2008
Acura
TL
Base Sedan 4-Door 3.2L 3210CC V6 GAS SOHC Naturally Aspirated
Install Time: >20 Min; Location: Under Dash (UD); Nbr of Pieces: 1; Mfrlabel Cabin Air Filter PartType Cabin Air Filter Quantity Required 1
2008
Acura
TL
Type-S Sedan 4-Door 3.5L 3471CC V6 GAS SOHC Naturally Aspirated
Install Time: >20 Min; Location: Under Dash (UD); Nbr of Pieces: 1; Mfrlabel Cabin Air Filter PartType Cabin Air Filter Quantity Required 1
2008
Honda
Accord
EX Coupe 2-Door 3.5L 3471CC V6 GAS SOHC Naturally Aspirated
Install Time: >20 Min; Location: Under Dash (UD); Nbr of Pieces: 1; Coupe Mfrlabel Cabin Air Filter PartType Cabin Air Filter Quantity Required 1
2008
Honda
Accord
EX-L Coupe 2-Door 3.5L 3471CC V6 GAS SOHC Naturally Aspirated
Install Time: >20 Min; Location: Under Dash (UD); Nbr of Pieces: 1; Coupe Mfrlabel Cabin Air Filter PartType Cabin Air Filter Quantity Required 1
2008
Honda
Civic
DX Coupe 2-Door 1.8L 1799CC l4 GAS SOHC Naturally Aspirated
Install Time: >20 Min; Location: Under Dash (UD); Nbr of Pieces: 1; CANADA BUILT; USA BUILT; Coupe Mfrlabel Cabin Air Filter PartType Cabin Air Filter Quantity Required 1
2008
Honda
Civic
DX Sedan 4-Door 1.8L 1799CC l4 GAS SOHC Naturally Aspirated
Install Time: >20 Min; Location: Under Dash (UD); Nbr of Pieces: 1; CANADA BUILT; USA BUILT; Sedan Mfrlabel Cabin Air Filter PartType Cabin Air Filter Quantity Required 1
2008
Honda
Civic
DX-G Coupe 2-Door 1.8L 1799CC l4 GAS SOHC Naturally Aspirated
Install Time: >20 Min; Location: Under Dash (UD); Nbr of Pieces: 1; CANADA BUILT; USA BUILT; Coupe Mfrlabel Cabin Air Filter PartType Cabin Air Filter Quantity Required 1
2008
Honda
Civic
DX-G Sedan 4-Door 1.8L 1799CC l4 GAS SOHC Naturally Aspirated
Install Time: >20 Min; Location: Under Dash (UD); Nbr of Pieces: 1; CANADA BUILT; USA BUILT; Sedan Mfrlabel Cabin Air Filter PartType Cabin Air Filter Quantity Required 1
2008
Honda
Civic
EX Coupe 2-Door 1.8L 1799CC l4 GAS SOHC Naturally Aspirated
Install Time: >20 Min; Location: Under Dash (UD); Nbr of Pieces: 1; CANADA BUILT; USA BUILT; Coupe Mfrlabel Cabin Air Filter PartType Cabin Air Filter Quantity Required 1
2008
Honda
Civic
EX Sedan 4-Door 1.8L 1799CC l4 GAS SOHC Naturally Aspirated
Install Time: >20 Min; Location: Under Dash (UD); Nbr of Pieces: 1; CANADA BUILT; USA BUILT; Sedan Mfrlabel Cabin Air Filter PartType Cabin Air Filter Quantity Required 1
2008
Honda
Civic
EX-L Sedan 4-Door 1.8L 1799CC l4 GAS SOHC Naturally Aspirated
Install Time: >20 Min; Location: Under Dash (UD); Nbr of Pieces: 1; CANADA BUILT; USA BUILT; Sedan Mfrlabel Cabin Air Filter PartType Cabin Air Filter Quantity Required 1
2008
Honda
Civic
GX Sedan 4-Door 1.8L 1799CC l4 CNG SOHC Naturally Aspirated
Install Time: >20 Min; Location: Under Dash (UD); Nbr of Pieces: 1; CANADA BUILT; USA BUILT; Sedan Mfrlabel Cabin Air Filter PartType Cabin Air Filter Quantity Required 1
2008
Honda
Civic
Hybrid Sedan 4-Door 1.3L 1339CC l4 ELECTRIC/GAS SOHC Naturally Aspirated
Install Time: >20 Min; Location: Under Dash (UD); Nbr of Pieces: 1; CANADA BUILT; USA BUILT; Sedan Mfrlabel Cabin Air Filter PartType Cabin Air Filter Quantity Required 1
2008
Honda
Civic
LX Coupe 2-Door 1.8L 1799CC l4 GAS SOHC Naturally Aspirated
Install Time: >20 Min; Location: Under Dash (UD); Nbr of Pieces: 1; CANADA BUILT; USA BUILT; Coupe Mfrlabel Cabin Air Filter PartType Cabin Air Filter Quantity Required 1
2008
Honda
Civic
LX Sedan 4-Door 1.8L 1799CC l4 GAS SOHC Naturally Aspirated
Install Time: >20 Min; Location: Under Dash (UD); Nbr of Pieces: 1; CANADA BUILT; USA BUILT; Sedan Mfrlabel Cabin Air Filter PartType Cabin Air Filter Quantity Required 1
2008
Honda
Civic
MUGEN Si Sedan 4-Door 2.0L 1998CC 122Cu. In. l4 GAS DOHC Naturally Aspirated
Install Time: >20 Min; Location: Under Dash (UD); Nbr of Pieces: 1; CANADA BUILT; USA BUILT; Sedan Mfrlabel Cabin Air Filter PartType Cabin Air Filter Quantity Required 1
2008
Honda
Civic
Si Coupe 2-Door 2.0L 1998CC 122Cu. In. l4 GAS DOHC Naturally Aspirated
Install Time: >20 Min; Location: Under Dash (UD); Nbr of Pieces: 1; CANADA BUILT; USA BUILT; Coupe Mfrlabel Cabin Air Filter PartType Cabin Air Filter Quantity Required 1
2008
Honda
Civic
Si Sedan 4-Door 2.0L 1998CC 122Cu. In. l4 GAS DOHC Naturally Aspirated
Install Time: >20 Min; Location: Under Dash (UD); Nbr of Pieces: 1; CANADA BUILT; USA BUILT; Sedan Mfrlabel Cabin Air Filter PartType Cabin Air Filter Quantity Required 1
2008
Honda
Odyssey
DX Mini Passenger Van 4-Door 3.5L 3471CC V6 GAS SOHC Naturally Aspirated
Install Time: >20 Min; Location: Under Dash (UD); Nbr of Pieces: 1; Mfrlabel Cabin Air Filter PartType Cabin Air Filter Quantity Required 1
2008
Honda
Odyssey
EX Mini Passenger Van 4-Door 3.5L 3471CC V6 GAS SOHC Naturally Aspirated
Install Time: >20 Min; Location: Under Dash (UD); Nbr of Pieces: 1; Mfrlabel Cabin Air Filter PartType Cabin Air Filter Quantity Required 1
2008
Honda
Odyssey
EX-L Mini Passenger Van 4-Door 3.5L 3471CC V6 GAS SOHC Naturally Aspirated
Install Time: >20 Min; Location: Under Dash (UD); Nbr of Pieces: 1; Mfrlabel Cabin Air Filter PartType Cabin Air Filter Quantity Required 1
2008
Honda
Odyssey
EXL Mini Passenger Van 4-Door 3.5L 3471CC V6 GAS SOHC Naturally Aspirated
Install Time: >20 Min; Location: Under Dash (UD); Nbr of Pieces: 1; Mfrlabel Cabin Air Filter PartType Cabin Air Filter Quantity Required 1
2008
Honda
Odyssey
LX Mini Passenger Van 4-Door 3.5L 3471CC V6 GAS SOHC Naturally Aspirated
Install Time: >20 Min; Location: Under Dash (UD); Nbr of Pieces: 1; Mfrlabel Cabin Air Filter PartType Cabin Air Filter Quantity Required 1
2008
Honda
Odyssey
Touring Mini Passenger Van 4-Door 3.5L 3471CC V6 GAS SOHC Naturally Aspirated
Install Time: >20 Min; Location: Under Dash (UD); Nbr of Pieces: 1; Mfrlabel Cabin Air Filter PartType Cabin Air Filter Quantity Required 1
2008
Honda
Ridgeline
EX-L Crew Cab Pickup 4-Door 3.5L 3471CC V6 GAS SOHC Naturally Aspirated
Install Time: >20 Min; Location: Under Dash (UD); Nbr of Pieces: 1; Mfrlabel Cabin Air Filter PartType Cabin Air Filter Quantity Required 1
2008
Honda
Ridgeline
LX Crew Cab Pickup 4-Door 3.5L 3471CC V6 GAS SOHC Naturally Aspirated
Install Time: >20 Min; Location: Under Dash (UD); Nbr of Pieces: 1; Mfrlabel Cabin Air Filter PartType Cabin Air Filter Quantity Required 1
2008
Honda
Ridgeline
RT Crew Cab Pickup 4-Door 3.5L 3471CC V6 GAS SOHC Naturally Aspirated
Install Time: >20 Min; Location: Under Dash (UD); Nbr of Pieces: 1; Mfrlabel Cabin Air Filter PartType Cabin Air Filter Quantity Required 1
2008
Honda
Ridgeline
RTL Crew Cab Pickup 4-Door 3.5L 3471CC V6 GAS SOHC Naturally Aspirated
Install Time: >20 Min; Location: Under Dash (UD); Nbr of Pieces: 1; Mfrlabel Cabin Air Filter PartType Cabin Air Filter Quantity Required 1
2008
Honda
Ridgeline
RTS Crew Cab Pickup 4-Door 3.5L 3471CC V6 GAS SOHC Naturally Aspirated
Install Time: >20 Min; Location: Under Dash (UD); Nbr of Pieces: 1; Mfrlabel Cabin Air Filter PartType Cabin Air Filter Quantity Required 1
2008
Honda
Ridgeline
RTX Crew Cab Pickup 4-Door 3.5L 3471CC V6 GAS SOHC Naturally Aspirated
Install Time: >20 Min; Location: Under Dash (UD); Nbr of Pieces: 1; Mfrlabel Cabin Air Filter PartType Cabin Air Filter Quantity Required 1
2007
Acura
CSX
Premium Sedan 4-Door 2.0L 1998CC 122Cu. In. l4 GAS DOHC Naturally Aspirated
2007
Acura
CSX
Touring Sedan 4-Door 2.0L 1998CC 122Cu. In. l4 GAS DOHC Naturally Aspirated
2007
Acura
CSX
Type-S Sedan 4-Door 2.0L 1998CC 122Cu. In. l4 GAS DOHC Naturally Aspirated
2007
Acura
MDX
Base Sport Utility 4-Door 3.7L 3664CC V6 GAS SOHC Naturally Aspirated
Install Time: >20 Min; Location: Under Dash (UD); Nbr of Pieces: 1; Mfrlabel Cabin Air Filter PartType Cabin Air Filter Quantity Required 1
2007
Acura
MDX
Base Sport Utility 4-Door 3.7L 3664CC V6 GAS SOHC Naturally Aspirated
2007
Acura
RDX
Base Sport Utility 4-Door 2.3L 2300CC l4 GAS DOHC Turbocharged
Install Time: >20 Min; Location: Under Dash (UD); Nbr of Pieces: 1; Mfrlabel Cabin Air Filter PartType Cabin Air Filter Quantity Required 1
2007
Acura
RL
Base Sedan 4-Door 3.5L 3471CC V6 GAS SOHC Naturally Aspirated
Install Time: >20 Min; Location: Under Dash (UD); Nbr of Pieces: 1; Mfrlabel Cabin Air Filter PartType Cabin Air Filter Quantity Required 1
2007
Acura
TL
Base Sedan 4-Door 3.2L 3210CC V6 GAS SOHC Naturally Aspirated
Install Time: >20 Min; Location: Under Dash (UD); Nbr of Pieces: 1; Mfrlabel Cabin Air Filter PartType Cabin Air Filter Quantity Required 1
2007
Acura
TL
Type-S Sedan 4-Door 3.5L 3471CC V6 GAS SOHC Naturally Aspirated
Install Time: >20 Min; Location: Under Dash (UD); Nbr of Pieces: 1; Mfrlabel Cabin Air Filter PartType Cabin Air Filter Quantity Required 1
2007
Honda
Accord
EX Coupe 2-Door 3.0L 2997CC V6 GAS SOHC Naturally Aspirated
Install Time: >20 Min; Location: Under Dash (UD); Nbr of Pieces: 1; Mfrlabel Cabin Air Filter PartType Cabin Air Filter Quantity Required 1
2007
Honda
Accord
EX Sedan 4-Door 3.0L 2997CC V6 GAS SOHC Naturally Aspirated
Install Time: >20 Min; Location: Under Dash (UD); Nbr of Pieces: 1; Mfrlabel Cabin Air Filter PartType Cabin Air Filter Quantity Required 1
2007
Honda
Accord
Hybrid Sedan 4-Door 3.0L 2997CC V6 ELECTRIC/GAS SOHC Naturally Aspirated
Install Time: >20 Min; Location: Under Dash (UD); Nbr of Pieces: 1; Mfrlabel Cabin Air Filter PartType Cabin Air Filter Quantity Required 1
2007
Honda
Accord
LX Coupe 2-Door 3.0L 2997CC V6 GAS SOHC Naturally Aspirated
Install Time: >20 Min; Location: Under Dash (UD); Nbr of Pieces: 1; Mfrlabel Cabin Air Filter PartType Cabin Air Filter Quantity Required 1
2007
Honda
Accord
LX Sedan 4-Door 3.0L 2997CC V6 GAS SOHC Naturally Aspirated
Install Time: >20 Min; Location: Under Dash (UD); Nbr of Pieces: 1; Mfrlabel Cabin Air Filter PartType Cabin Air Filter Quantity Required 1
2007
Honda
Accord
Special Edition Sedan 4-Door 3.0L 2997CC V6 GAS SOHC Naturally Aspirated
Install Time: >20 Min; Location: Under Dash (UD); Nbr of Pieces: 1; Mfrlabel Cabin Air Filter PartType Cabin Air Filter Quantity Required 1
2007
Honda
Civic
DX Coupe 2-Door 1.8L 1799CC l4 GAS SOHC Naturally Aspirated
Install Time: >20 Min; Location: Under Dash (UD); Nbr of Pieces: 1; CANADA BUILT; USA BUILT; Coupe Mfrlabel Cabin Air Filter PartType Cabin Air Filter Quantity Required 1
2007
Honda
Civic
DX Sedan 4-Door 1.8L 1799CC l4 GAS SOHC Naturally Aspirated
Install Time: >20 Min; Location: Under Dash (UD); Nbr of Pieces: 1; CANADA BUILT; USA BUILT; Sedan Mfrlabel Cabin Air Filter PartType Cabin Air Filter Quantity Required 1
2007
Honda
Civic
EX Coupe 2-Door 1.8L 1799CC l4 GAS SOHC Naturally Aspirated
Install Time: >20 Min; Location: Under Dash (UD); Nbr of Pieces: 1; CANADA BUILT; USA BUILT; Coupe Mfrlabel Cabin Air Filter PartType Cabin Air Filter Quantity Required 1
2007
Honda
Civic
EX Sedan 4-Door 1.8L 1799CC l4 GAS SOHC Naturally Aspirated
Install Time: >20 Min; Location: Under Dash (UD); Nbr of Pieces: 1; CANADA BUILT; USA BUILT; Sedan Mfrlabel Cabin Air Filter PartType Cabin Air Filter Quantity Required 1
2007
Honda
Civic
EXS Sedan 4-Door 1.8L 1799CC l4 GAS SOHC Naturally Aspirated
Install Time: >20 Min; Location: Under Dash (UD); Nbr of Pieces: 1; CANADA BUILT; USA BUILT; Sedan Mfrlabel Cabin Air Filter PartType Cabin Air Filter Quantity Required 1
2007
Honda
Civic
GX Sedan 4-Door 1.8L 1799CC l4 CNG SOHC Naturally Aspirated
Install Time: >20 Min; Location: Under Dash (UD); Nbr of Pieces: 1; CANADA BUILT; USA BUILT; Sedan Mfrlabel Cabin Air Filter PartType Cabin Air Filter Quantity Required 1
2007
Honda
Civic
Hybrid Sedan 4-Door 1.3L 1339CC l4 ELECTRIC/GAS SOHC Naturally Aspirated
Install Time: >20 Min; Location: Under Dash (UD); Nbr of Pieces: 1; CANADA BUILT; USA BUILT; Sedan Mfrlabel Cabin Air Filter PartType Cabin Air Filter Quantity Required 1
2007
Honda
Civic
LX Coupe 2-Door 1.8L 1799CC l4 GAS SOHC Naturally Aspirated
Install Time: >20 Min; Location: Under Dash (UD); Nbr of Pieces: 1; CANADA BUILT; USA BUILT; Coupe Mfrlabel Cabin Air Filter PartType Cabin Air Filter Quantity Required 1
2007
Honda
Civic
LX Sedan 4-Door 1.8L 1799CC l4 GAS SOHC Naturally Aspirated
Install Time: >20 Min; Location: Under Dash (UD); Nbr of Pieces: 1; CANADA BUILT; USA BUILT; Sedan Mfrlabel Cabin Air Filter PartType Cabin Air Filter Quantity Required 1
2007
Honda
Civic
LXS Sedan 4-Door 1.8L 1799CC l4 GAS SOHC Naturally Aspirated
Install Time: >20 Min; Location: Under Dash (UD); Nbr of Pieces: 1; CANADA BUILT; USA BUILT; Sedan Mfrlabel Cabin Air Filter PartType Cabin Air Filter Quantity Required 1
2007
Honda
Civic
Si Coupe 2-Door 2.0L 1998CC 122Cu. In. l4 GAS DOHC Naturally Aspirated
Install Time: >20 Min; Location: Under Dash (UD); Nbr of Pieces: 1; CANADA BUILT; USA BUILT; Coupe Mfrlabel Cabin Air Filter PartType Cabin Air Filter Quantity Required 1
2007
Honda
Civic
Si Sedan 4-Door 2.0L 1998CC 122Cu. In. l4 GAS DOHC Naturally Aspirated
Install Time: >20 Min; Location: Under Dash (UD); Nbr of Pieces: 1; CANADA BUILT; USA BUILT; Sedan Mfrlabel Cabin Air Filter PartType Cabin Air Filter Quantity Required 1
2007
Honda
Odyssey
EX Mini Passenger Van 4-Door 3.5L 3471CC V6 GAS SOHC Naturally Aspirated
Install Time: >20 Min; Location: Under Dash (UD); Nbr of Pieces: 1; Mfrlabel Cabin Air Filter PartType Cabin Air Filter Quantity Required 1
2007
Honda
Odyssey
EX-L Mini Passenger Van 4-Door 3.5L 3471CC V6 GAS SOHC Naturally Aspirated
Install Time: >20 Min; Location: Under Dash (UD); Nbr of Pieces: 1; Mfrlabel Cabin Air Filter PartType Cabin Air Filter Quantity Required 1
2007
Honda
Odyssey
EXL Mini Passenger Van 4-Door 3.5L 3471CC V6 GAS SOHC Naturally Aspirated
Install Time: >20 Min; Location: Under Dash (UD); Nbr of Pieces: 1; Mfrlabel Cabin Air Filter PartType Cabin Air Filter Quantity Required 1
2007
Honda
Odyssey
LX Mini Passenger Van 4-Door 3.5L 3471CC V6 GAS SOHC Naturally Aspirated
Install Time: >20 Min; Location: Under Dash (UD); Nbr of Pieces: 1; Mfrlabel Cabin Air Filter PartType Cabin Air Filter Quantity Required 1
2007
Honda
Odyssey
Touring Mini Passenger Van 4-Door 3.5L 3471CC V6 GAS SOHC Naturally Aspirated
Install Time: >20 Min; Location: Under Dash (UD); Nbr of Pieces: 1; Mfrlabel Cabin Air Filter PartType Cabin Air Filter Quantity Required 1
2007
Honda
Ridgeline
RT Crew Cab Pickup 4-Door 3.5L 3471CC V6 GAS SOHC Naturally Aspirated
Install Time: >20 Min; Location: Under Dash (UD); Nbr of Pieces: 1; Mfrlabel Cabin Air Filter PartType Cabin Air Filter Quantity Required 1
2007
Honda
Ridgeline
RTL Crew Cab Pickup 4-Door 3.5L 3471CC V6 GAS SOHC Naturally Aspirated
Install Time: >20 Min; Location: Under Dash (UD); Nbr of Pieces: 1; Mfrlabel Cabin Air Filter PartType Cabin Air Filter Quantity Required 1
2007
Honda
Ridgeline
RTS Crew Cab Pickup 4-Door 3.5L 3471CC V6 GAS SOHC Naturally Aspirated
Install Time: >20 Min; Location: Under Dash (UD); Nbr of Pieces: 1; Mfrlabel Cabin Air Filter PartType Cabin Air Filter Quantity Required 1
2007
Honda
Ridgeline
RTX Crew Cab Pickup 4-Door 3.5L 3471CC V6 GAS SOHC Naturally Aspirated
Install Time: >20 Min; Location: Under Dash (UD); Nbr of Pieces: 1; Mfrlabel Cabin Air Filter PartType Cabin Air Filter Quantity Required 1
2006
Acura
RL
Base Sedan 4-Door 3.5L 3471CC V6 GAS SOHC Naturally Aspirated
Install Time: >20 Min; Location: Under Dash (UD); Nbr of Pieces: 1; Mfrlabel Cabin Air Filter PartType Cabin Air Filter Quantity Required 1
2006
Acura
TL
Base Sedan 4-Door 3.2L 3210CC V6 GAS SOHC Naturally Aspirated
Install Time: >20 Min; Location: Under Dash (UD); Nbr of Pieces: 1; Mfrlabel Cabin Air Filter PartType Cabin Air Filter Quantity Required 1
2006
Honda
Accord
EX Coupe 2-Door 3.0L 2997CC V6 GAS SOHC Naturally Aspirated
Install Time: >20 Min; Location: Under Dash (UD); Nbr of Pieces: 1; Mfrlabel Cabin Air Filter PartType Cabin Air Filter Quantity Required 1
2006
Honda
Accord
EX Sedan 4-Door 3.0L 2997CC V6 GAS SOHC Naturally Aspirated
Install Time: >20 Min; Location: Under Dash (UD); Nbr of Pieces: 1; Mfrlabel Cabin Air Filter PartType Cabin Air Filter Quantity Required 1
2006
Honda
Accord
Hybrid Sedan 4-Door 3.0L 2997CC V6 ELECTRIC/GAS SOHC Naturally Aspirated
Install Time: >20 Min; Location: Under Dash (UD); Nbr of Pieces: 1; Mfrlabel Cabin Air Filter PartType Cabin Air Filter Quantity Required 1
2006
Honda
Accord
LX Coupe 2-Door 3.0L 2997CC V6 GAS SOHC Naturally Aspirated
Install Time: >20 Min; Location: Under Dash (UD); Nbr of Pieces: 1; Mfrlabel Cabin Air Filter PartType Cabin Air Filter Quantity Required 1
2006
Honda
Accord
LX Sedan 4-Door 3.0L 2997CC V6 GAS SOHC Naturally Aspirated
Install Time: >20 Min; Location: Under Dash (UD); Nbr of Pieces: 1; Mfrlabel Cabin Air Filter PartType Cabin Air Filter Quantity Required 1
2006
Honda
Civic
DX Coupe 2-Door 1.8L 1799CC l4 GAS SOHC Naturally Aspirated
Install Time: >20 Min; Location: Under Dash (UD); Nbr of Pieces: 1; CANADA BUILT; USA BUILT; Coupe Mfrlabel Cabin Air Filter PartType Cabin Air Filter Quantity Required 1
2006
Honda
Civic
DX Sedan 4-Door 1.8L 1799CC l4 GAS SOHC Naturally Aspirated
Install Time: >20 Min; Location: Under Dash (UD); Nbr of Pieces: 1; CANADA BUILT; USA BUILT; Sedan Mfrlabel Cabin Air Filter PartType Cabin Air Filter Quantity Required 1
2006
Honda
Civic
EX Coupe 2-Door 1.8L 1799CC l4 GAS SOHC Naturally Aspirated
Install Time: >20 Min; Location: Under Dash (UD); Nbr of Pieces: 1; CANADA BUILT; USA BUILT; Coupe Mfrlabel Cabin Air Filter PartType Cabin Air Filter Quantity Required 1
2006
Honda
Civic
EX Sedan 4-Door 1.8L 1799CC l4 GAS SOHC Naturally Aspirated
Install Time: >20 Min; Location: Under Dash (UD); Nbr of Pieces: 1; CANADA BUILT; USA BUILT; Sedan Mfrlabel Cabin Air Filter PartType Cabin Air Filter Quantity Required 1
2006
Honda
Civic
EXS Sedan 4-Door 1.8L 1799CC l4 GAS SOHC Naturally Aspirated
Install Time: >20 Min; Location: Under Dash (UD); Nbr of Pieces: 1; CANADA BUILT; USA BUILT; Sedan Mfrlabel Cabin Air Filter PartType Cabin Air Filter Quantity Required 1
2006
Honda
Civic
GX Sedan 4-Door 1.8L 1799CC l4 CNG SOHC Naturally Aspirated
Install Time: >20 Min; Location: Under Dash (UD); Nbr of Pieces: 1; CANADA BUILT; USA BUILT; Sedan Mfrlabel Cabin Air Filter PartType Cabin Air Filter Quantity Required 1
2006
Honda
Civic
Hybrid Sedan 4-Door 1.3L 1339CC l4 ELECTRIC/GAS SOHC Naturally Aspirated
Install Time: >20 Min; Location: Under Dash (UD); Nbr of Pieces: 1; CANADA BUILT; USA BUILT; Sedan Mfrlabel Cabin Air Filter PartType Cabin Air Filter Quantity Required 1
2006
Honda
Civic
LX Coupe 2-Door 1.8L 1799CC l4 GAS SOHC Naturally Aspirated
Install Time: >20 Min; Location: Under Dash (UD); Nbr of Pieces: 1; CANADA BUILT; USA BUILT; Coupe Mfrlabel Cabin Air Filter PartType Cabin Air Filter Quantity Required 1
2006
Honda
Civic
LX Sedan 4-Door 1.8L 1799CC l4 GAS SOHC Naturally Aspirated
Install Time: >20 Min; Location: Under Dash (UD); Nbr of Pieces: 1; CANADA BUILT; USA BUILT; Sedan Mfrlabel Cabin Air Filter PartType Cabin Air Filter Quantity Required 1
2006
Honda
Civic
LXS Sedan 4-Door 1.8L 1799CC l4 GAS SOHC Naturally Aspirated
Install Time: >20 Min; Location: Under Dash (UD); Nbr of Pieces: 1; CANADA BUILT; USA BUILT; Sedan Mfrlabel Cabin Air Filter PartType Cabin Air Filter Quantity Required 1
2006
Honda
Civic
Si Coupe 2-Door 2.0L 1998CC 122Cu. In. l4 GAS DOHC Naturally Aspirated
Install Time: >20 Min; Location: Under Dash (UD); Nbr of Pieces: 1; CANADA BUILT; USA BUILT; Coupe Mfrlabel Cabin Air Filter PartType Cabin Air Filter Quantity Required 1
2006
Honda
Odyssey
EX Mini Passenger Van 4-Door 3.5L 3471CC V6 GAS SOHC Naturally Aspirated
Install Time: >20 Min; Location: Under Dash (UD); Nbr of Pieces: 1; Mfrlabel Cabin Air Filter PartType Cabin Air Filter Quantity Required 1
2006
Honda
Odyssey
EX-L Mini Passenger Van 4-Door 3.5L 3471CC V6 GAS SOHC Naturally Aspirated
Install Time: >20 Min; Location: Under Dash (UD); Nbr of Pieces: 1; Mfrlabel Cabin Air Filter PartType Cabin Air Filter Quantity Required 1
2006
Honda
Odyssey
EXL Mini Passenger Van 4-Door 3.5L 3471CC V6 GAS SOHC Naturally Aspirated
Install Time: >20 Min; Location: Under Dash (UD); Nbr of Pieces: 1; Mfrlabel Cabin Air Filter PartType Cabin Air Filter Quantity Required 1
2006
Honda
Odyssey
LX Mini Passenger Van 4-Door 3.5L 3471CC V6 GAS SOHC Naturally Aspirated
Install Time: >20 Min; Location: Under Dash (UD); Nbr of Pieces: 1; Mfrlabel Cabin Air Filter PartType Cabin Air Filter Quantity Required 1
2006
Honda
Odyssey
LX Mini Passenger Van 5-Door 3.5L 3471CC V6 GAS SOHC Naturally Aspirated
Install Time: >20 Min; Location: Under Dash (UD); Nbr of Pieces: 1; Mfrlabel Cabin Air Filter PartType Cabin Air Filter Quantity Required 1
2006
Honda
Odyssey
Touring Mini Passenger Van 4-Door 3.5L 3471CC V6 GAS SOHC Naturally Aspirated
Install Time: >20 Min; Location: Under Dash (UD); Nbr of Pieces: 1; Mfrlabel Cabin Air Filter PartType Cabin Air Filter Quantity Required 1
2006
Honda
Ridgeline
RT Crew Cab Pickup 4-Door 3.5L 3471CC V6 GAS SOHC Naturally Aspirated
Install Time: >20 Min; Location: Under Dash (UD); Nbr of Pieces: 1; Mfrlabel Cabin Air Filter PartType Cabin Air Filter Quantity Required 1
2006
Honda
Ridgeline
RTL Crew Cab Pickup 4-Door 3.5L 3471CC V6 GAS SOHC Naturally Aspirated
Install Time: >20 Min; Location: Under Dash (UD); Nbr of Pieces: 1; Mfrlabel Cabin Air Filter PartType Cabin Air Filter Quantity Required 1
2006
Honda
Ridgeline
RTS Crew Cab Pickup 4-Door 3.5L 3471CC V6 GAS SOHC Naturally Aspirated
Install Time: >20 Min; Location: Under Dash (UD); Nbr of Pieces: 1; Mfrlabel Cabin Air Filter PartType Cabin Air Filter Quantity Required 1
2005
Acura
RL
Base Sedan 4-Door 3.5L 3471CC V6 GAS SOHC Naturally Aspirated
Install Time: >20 Min; Location: Under Dash (UD); Nbr of Pieces: 1; Mfrlabel Cabin Air Filter PartType Cabin Air Filter Quantity Required 1
2005
Acura
TL
Base Sedan 4-Door 3.2L 3210CC V6 GAS SOHC Naturally Aspirated
Install Time: >20 Min; Location: Under Dash (UD); Nbr of Pieces: 1; Mfrlabel Cabin Air Filter PartType Cabin Air Filter Quantity Required 1
2005
Honda
Accord
Hybrid Sedan 4-Door 3.0L 2997CC V6 ELECTRIC/GAS SOHC Naturally Aspirated
Install Time: >20 Min; Location: Under Dash (UD); Nbr of Pieces: 1; Mfrlabel Cabin Air Filter PartType Cabin Air Filter Quantity Required 1
2005
Honda
Odyssey
EX Mini Passenger Van 5-Door 3.5L 3471CC V6 GAS SOHC Naturally Aspirated
Install Time: >20 Min; Location: Under Dash (UD); Nbr of Pieces: 1; Mfrlabel Cabin Air Filter PartType Cabin Air Filter Quantity Required 1
2005
Honda
Odyssey
EX-L Mini Passenger Van 5-Door 3.5L 3471CC V6 GAS SOHC Naturally Aspirated
Install Time: >20 Min; Location: Under Dash (UD); Nbr of Pieces: 1; Mfrlabel Cabin Air Filter PartType Cabin Air Filter Quantity Required 1
2005
Honda
Odyssey
EXL Mini Passenger Van 5-Door 3.5L 3471CC V6 GAS SOHC Naturally Aspirated
Install Time: >20 Min; Location: Under Dash (UD); Nbr of Pieces: 1; Mfrlabel Cabin Air Filter PartType Cabin Air Filter Quantity Required 1
2005
Honda
Odyssey
LX Mini Passenger Van 5-Door 3.5L 3471CC V6 GAS SOHC Naturally Aspirated
Install Time: >20 Min; Location: Under Dash (UD); Nbr of Pieces: 1; Mfrlabel Cabin Air Filter PartType Cabin Air Filter Quantity Required 1
2005
Honda
Odyssey
Touring Mini Passenger Van 5-Door 3.5L 3471CC V6 GAS SOHC Naturally Aspirated
Install Time: >20 Min; Location: Under Dash (UD); Nbr of Pieces: 1; Mfrlabel Cabin Air Filter PartType Cabin Air Filter Quantity Required 1
2004
Acura
TL
Base Sedan 4-Door 3.2L 3210CC V6 GAS SOHC Naturally Aspirated
Install Time: >20 Min; Location: Under Dash (UD); Nbr of Pieces: 1; Mfrlabel Cabin Air Filter PartType Cabin Air Filter Quantity Required 1